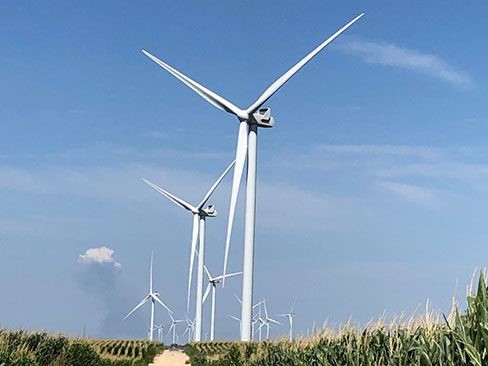 Duke Energy Renewables has started construction on what will be the largest wind power project in its fleet—the 350-megawatt Frontier Windpower II project in Kay County, Okla. The facility is an expansion of Frontier Windpower, a wind park that has been operational since 2016.
Ball Corp. has signed a 15-year virtual power purchase agreement for 161 megawatts of the Frontier II extension. Schneider Electric Energy and Sustainability Services has advised Ball on selecting the project and conducted negotiations. Another corporation has signed a VPPA for an additional 160 MW and will be announced later this year.
Upon completion, which is slated for December 2020, Frontier I and II will generate a total of 550 megawatts of wind energy, sufficient to power approximately 193,000 homes. The 350 MW Frontier II component will generate enough energy to power about 123,000 households.
During peak construction, the wind project will create approximately 250 jobs. Nordex Group will supply 74 4.8 MW turbines for the site. Amshore U.S. Wind provided development support for the wind project and Wanzek Construction is the contractor.