By Evelina Croitoru
Marriott International has announced the opening of a dual-branded project comprising a 120-key Courtyard and a 200-key Residence Inn property in downtown Phoenix. Hansji Corp. is the owner and manager of the 20-story property.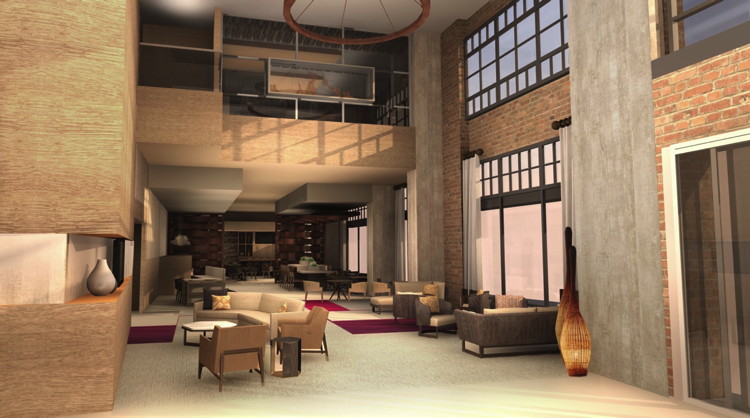 Located at 132 S. Central Ave., the location will offer an indoor swimming pool with whirlpool spa, a fitness center and 5,733 square feet of meeting space to accommodate up to 270 people. Each building will feature custom designed room décor packages. The hotel in the heart of downtown Phoenix will be 10 minutes away from Sky Harbor International Airport and will offer convenient access to the Phoenix Light Rail System, Phoenix Convention Center and the Arizona Science Center, among many other highly sought-after destinations.
"Attracting both business travelers as well as tourists, the downtown Phoenix area is an ideal location for the dual opening. Each brand offers distinct amenities and services that tailor to all visitors," Janis Milham, senior vice president of Marriott International, said in prepared remarks.
Renderings courtesy of Marriott