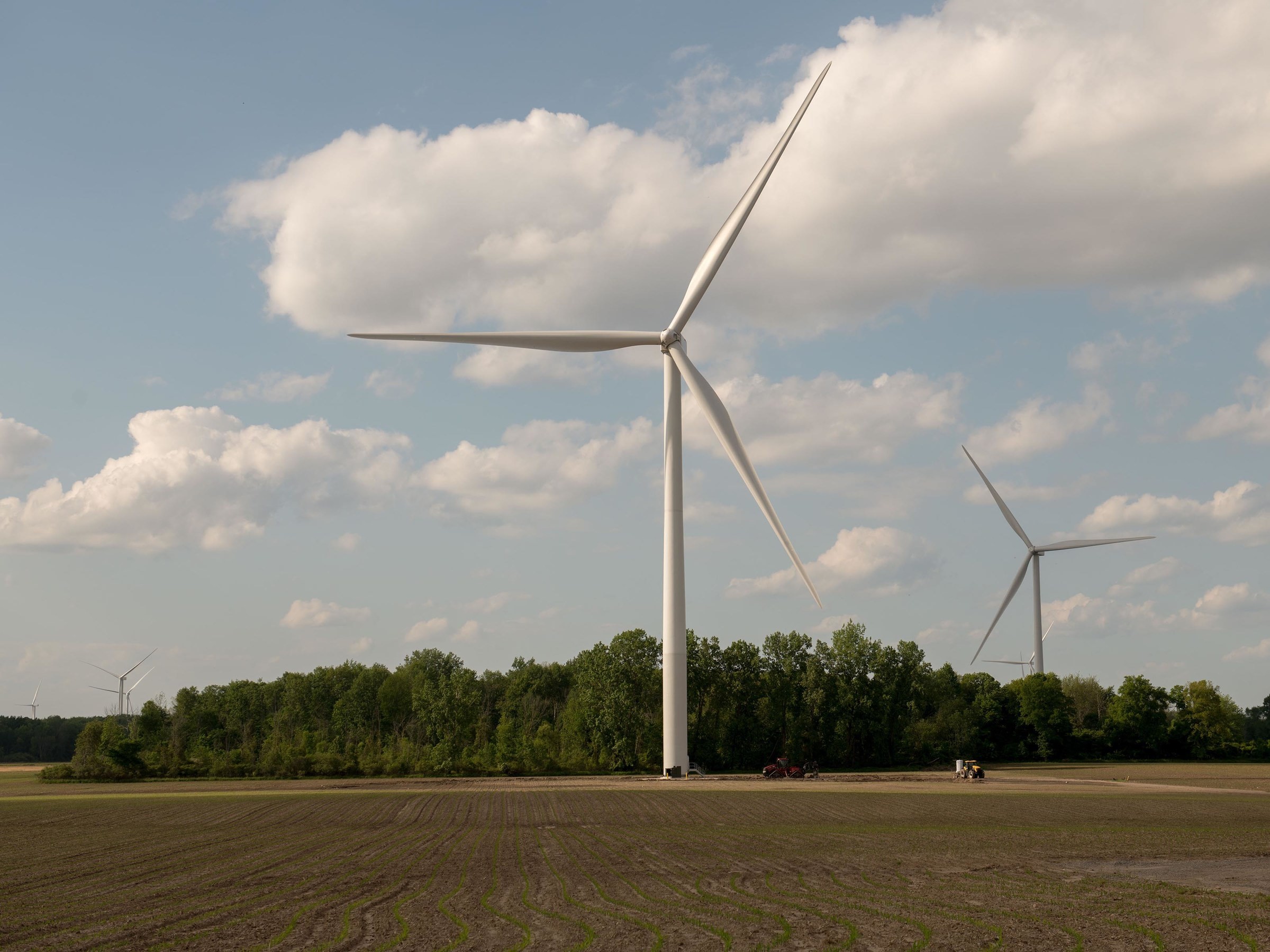 The Michigan Public Service Commission has provided conditional approval for DTE Energy's proposed purchase of three new wind parks in the state, which would increase the company's renewable energy portfolio by nearly 50 percent. The Commission made changes to DTE's original plan and the company has 14 days to agree or deny the changes.
The MPSC decision clears the way for DTE to purchase Michigan's largest wind parks—Isabella I and Isabella II—from Apex Clean Energy. Combined, the two projects total 383 megawatts and will be located in Isabella County. Apex will begin construction of the parks later this year.
DTE will also purchase the 72-megawatt Fairbanks Wind park from Heritage Sustainable Energy, a Traverse City-based wind developer. This wind development will be located in Delta County in the state's Upper Peninsula.
The three new wind parks will be owned and operated by DTE and will add 455 megawatts of renewable energy to the company's generation mix. This capacity produces enough electricity to power 107,000 homes. The facilities are scheduled for completion by the fourth quarter of 2020 and are part of the company's commitment to reduce carbon emissions by at least 80 percent by 2040.
DTE plans to use at least two of the facilities to meet the renewable energy needs of its largest commercial and industrial customers, including Ford, General Motors and the University of Michigan—all enrolled in MIGreenPower, DTE's voluntary renewable energy program.