Real estate investment firm DSC Partners appointed Patrick Kelly as senior vice president. The newly-formed company is focused on the Washington D.C. metro area, where it recently closed its first acquisition, a Class-A office building in Rockville, Md. Patrick Kelly has completed nearly $3 billion of commercial acquisitions, dispositions, investment sales and property financing in this market.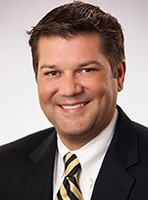 "We worked very closely with Pat for years at First Potomac Realty Trust and will not only gain from his hands-on track record and his experience with acquisitions and management, but we will benefit from his expansive relationships that will be key during this important stage of our growth," said Douglas Donatelli, founder & principal at DSC Partners, in a prepared statement. In his new position, Kelly will provide strategic planning, asset management and joint venture relationship management.
Solid background
Prior to joining DSC Partners, Kelly was a managing director at Phillips Realty Capital, where he oversaw senior transaction management. Before that, he was vice president of acquisitions at First Potomac Realty Trust, vice president at EDGE Commercial, as well as director of acquisitions for Scheer Partners, adding more than 15 years of experience in the business. Patrick Kelly is the recipient of several awards, such as Real Estate Forum's 50 under 40, NAIOP's Best Real Estate Transaction, Washington Business Journal's Best Office Sale and Bisnow's Top 35 under 35. He is a former member of the board of directors at the Jubilee Support Alliance, a member of NAIOP and a candidate for CCIM.
Image courtesy of DSC Partners LLC