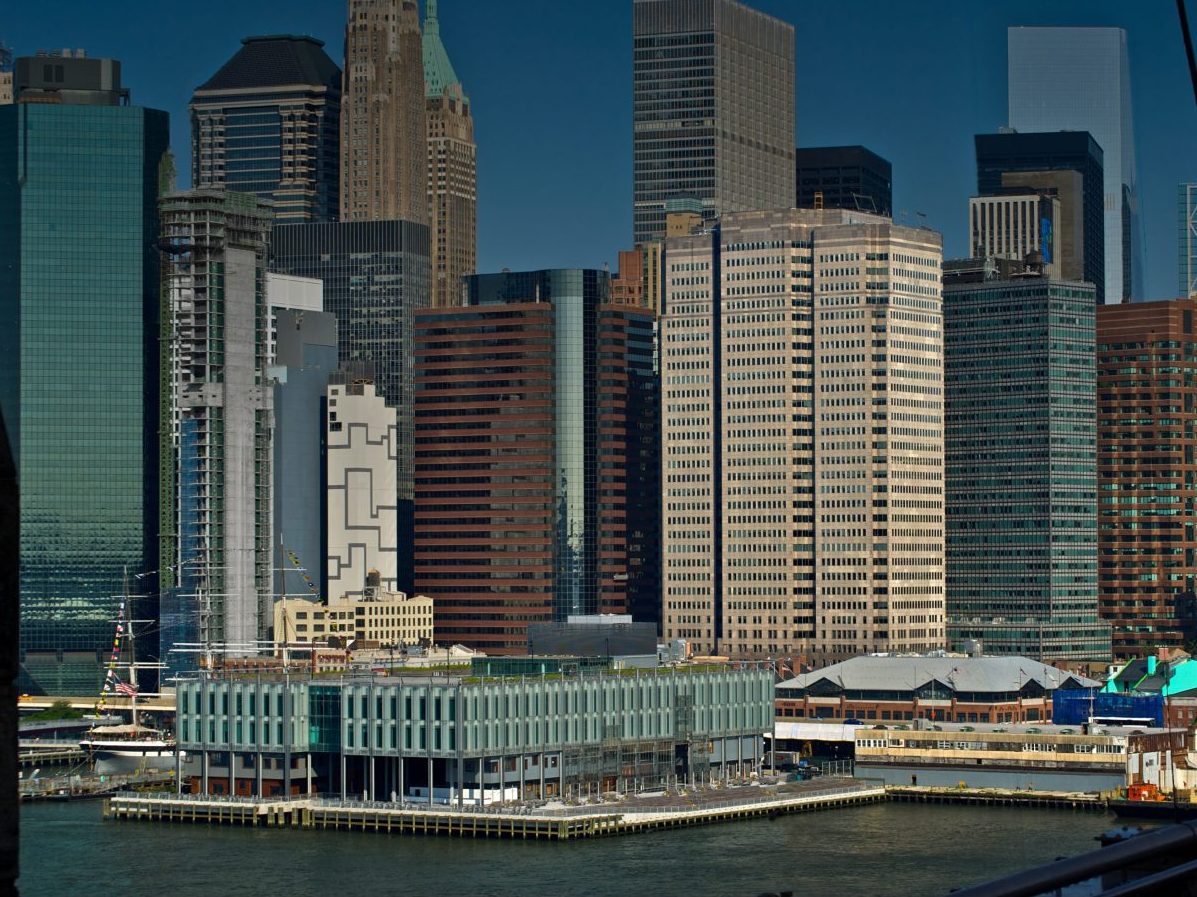 Jack Resnick & Sons announced that two companies have signed new leases and expansions totaling nearly 95,000 square feet at 199 Water Street, the firm's 1.1 million-square-foot office tower in Lower Manhattan.
A subsidiary of the New York County Health Services Org., Med Review, signed a 72,439-square-foot lease renewal and expansion at the building and took an additional 35,454 square feet on the entire 7th floor. The company also renewed its 36,985-square-foot space on the entirety of the 27th floor.
Nonprofit organization iMentor inked a new deal for 22,526 square feet on a portion of the 8th floor, where it will relocate from its current space at 30 Broad St. in the fourth quarter of this year.
A big year
So far this year, Resnick & Sons has signed 379,643 square feet in leases at 199 Water Street, including new tenants WeWork, W20 Group and American Foundation for Suicide Prevention. Other tenants at the building include The Howard Hughes Corp., Epsilon Data Management, BGC Partners and Allied World Insurance Co.
Jack Resnick & Sons was represented in-house in both lease deals by Executive Managing Director Brett Greenberg and Managing Director Adam Rappaport, along with a team from Cushman & Wakefield led by John Cefaly, Robert Constable, Ethan Silverstein, Stephen Bellwood and Myles Fennon. Mark Ravesloot and Bill Iacovelli of CBRE represented Med Review, while Lindsay Orenstein and Rory Murphy of Transwestern represented iMentor.
"Our recent leasing successes here speak not only to the quality of the building and our services but also to the enduring strength and increasing diversification of Lower Manhattan's economy," said Jonathan Resnick, president of Jack Resnick & Sons, in prepared remarks.
Built in 1984, the LEED-certified property underwent a major renovation and repositioning in 2014, including upgraded signage and lighting and flood protection systems. It is located near the South Street Seaport, Fulton Transit Center and World Trade Center Transit Hub.