By Keith Loria, Contributing Editor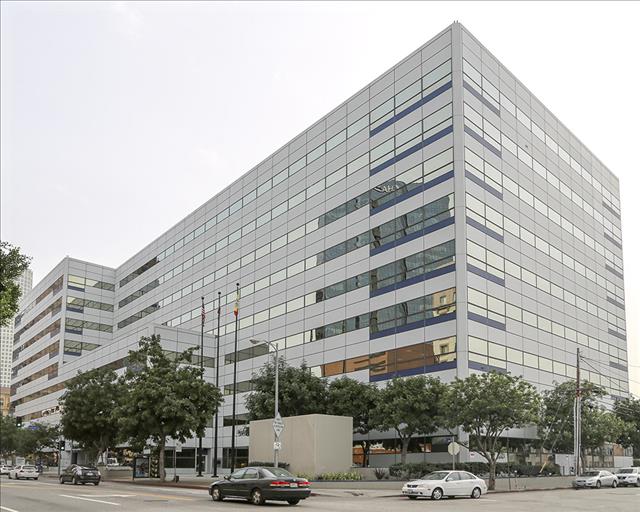 Los Angeles—A joint venture between H.I.G. Realty Partners, Silverpeak Real Estate Partners, and Rising Realty Partners has acquired The Garland Center, a 733,000-square-foot office building and data center in downtown Los Angeles, for a price the Real Deal reported as $210 million. The acquisition also included a detached 1,600-spot parking structure.
"The Garland Center serves a unique niche in the Downtown Los Angeles submarket for tenants that appreciate the large floor plates, unrivaled connectivity, above standard power and cooling infrastructure, efficient parking, and proximity to the 7th Street/Metro Center station," Christopher Rising, Rising's president, said in a prepared release. "We intend to bring our expertise in new technologies, through our 5×5 Telecom subsidiary, to this asset, which is already well positioned to serve Telecom and Internet Service Providers experiencing tremendous growth from increased demand for more connectivity and data storage."
Located on 7th Street just west of the 110 Freeway in Downtown Los Angeles, The Garland Center was originally built in 1983 as an operations center for First Interstate Bank. The building consists of nine stories of office space and three stories of subterranean, purpose-built data center space.
"This property represents a unique opportunity to capitalize on the increasing global demand for CBD data center space," David Hirschberg, H.I.G. Realty Partners' co-head, said. "We look forward to leveraging H.I.G. Realty Partners' real estate expertise and knowledge in the data center space to enhance the execution of the value-add business plan."
Downtown L.A. has seen significant new housing, office, and retail development over the past few years. According to Colliers' Q1 2016 Los Angeles Office Report, the Downtown market started 2016 with 531,000 square feet of leasing activity and the total overall vacancy rate decreased to 17.5 percent from 17.9 percent the previous quarter.