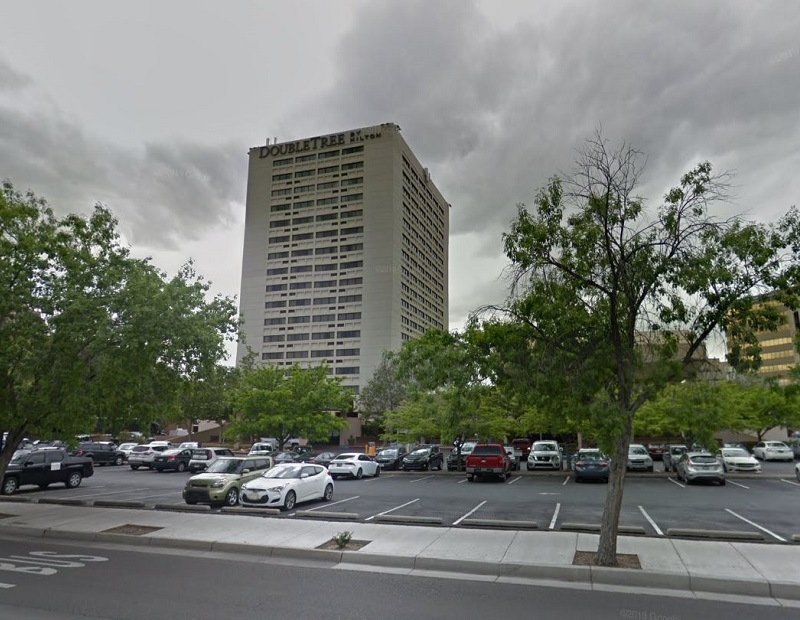 Concord Hospitality has sold the 295-key DoubleTree by Hilton Albuquerque to AWH Partners. The buyer financed its first New Mexico hotel acquisition with a loan from Barclays, according to Bernalillo County records. Although the sale price was not disclosed, the county last assessed the property's value at $8.6 million. Spire Hospitality will oversee management operations.
Located at 201 Marquette Ave. N.W. in the heart of Albuquerque's downtown, the 16-story building is across the street from the city's recently renovated convention center, less than a mile from the CanAm Highway. Yardi Matrix shows nearly 3 million square feet of office space within half a mile of the property. Earlier this summer, MCR acquired a Residence Inn 3 miles southeast of the DoubleTree.
The DoubleTree contains a mix of guestrooms, including 650-square-foot suites. In 2018, the previous owner invested upwards of $8 million into capital improvements at the asset, renovating guestrooms and common areas. Guest amenities include a business center, fitness center, swimming pool and EV charging station. Parking is available on-site for a daily charge.