By Keith Loria, Contributing Editor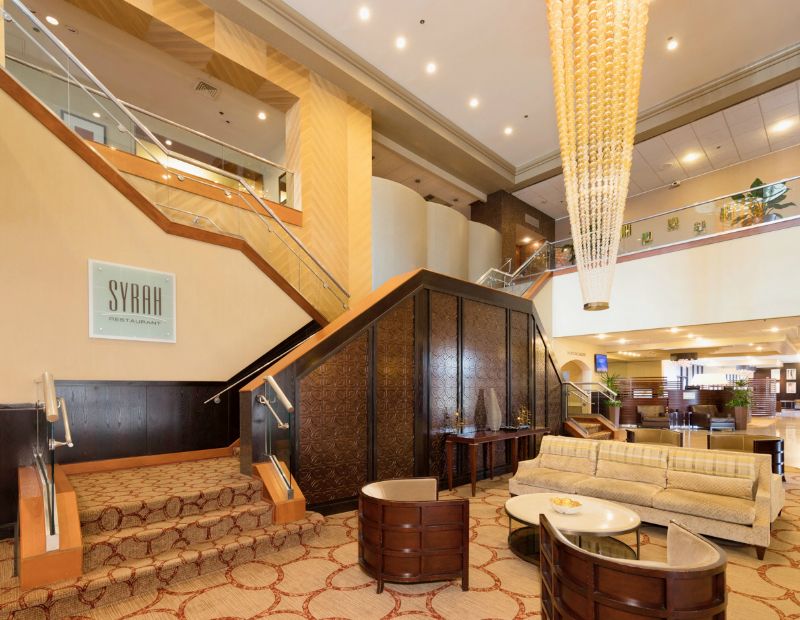 DoveHill Capital Management and the Wurzak Hotel Group have acquired the Sheraton Reston Hotel, a 298-key, full-service hotel in Reston, Va.
Cyrus Vazifdar, senior director of HFF, represented the seller in the transaction, who was not named. The price was also not disclosed.
"We are always looking for opportunities where we can reposition and invest capital to deliver notable returns for our investors," Howard Wurzak, Wurzak Hotel Group's chairman & CEO, told Commercial Property Executive. "Our company philosophy is expanding into markets with potential upside, with a strong focus on food, beverage and meeting space sectors. We believe Reston possesses such capacities and the opportunity for intense growth."
The six-story hotel was originally constructed in 1973 and renovated in 2014 with upgrades to its guestrooms, lobby, restaurant lounge and the addition of 22,000 square feet of meeting space.
Notable features at the property include the Syrah Restaurant and Cosmopolitan Lounge, a state-of-the-art fitness center, an outdoor pool with sun deck, a business center and views of the adjacent Reston National Golf Course. 
Reston on the Rise
Located at 11810 Sunrise Valley Drive, in what's grown into the second-largest office market in Fairfax County, the Sheraton Reston is situated in the heart of the Reston Master Plan, which consists of 22,000 new residential units, more than 8 million square feet of new office space and 700,000 square feet of retail. 
The Sheraton Hotel is just minutes from a variety of Fortune 500 companies, the Federal Government Department Headquarters, Reston Town Center, and is just a short metro ride away from the nation's capital.
"Reston's geographic location heavily influenced our decision to purchase the Sheraton," Wurzak said. "Reston is an upscale suburb of the Washington D.C. area, with increasing corporate and residential markets, which we look forward to serving."
The hotel can be easily seen from one of the most heavily trafficked thoroughfares in Northern Virginia, directly off the Dulles Roll Road, and is less than a mile from the Wiehle-Reston East Metrorail Station (Silver Line), which connects the hotel to the entire D.C. MSA.
According to Wurzak, the company plans to make major renovations to elevate the hotel's position as a leading hotel in the Reston market. 
"Scheduled renovations include a complete makeover to all guestroom bathrooms, corridors, lobby area, ballrooms and meeting spaces," he said. "The exterior of the building will also be re-designed."
Wurzak Hotel Group will manage Sheraton Reston. The company is also building two hotels, The Dalmar and Element Hotel in Fort Lauderdale, Fla., which will deliver a total of 323 guestrooms to the Flagler Village district, when completed this August.
Image courtesy of Wurzak Hotel Group