By Gail Kalinoski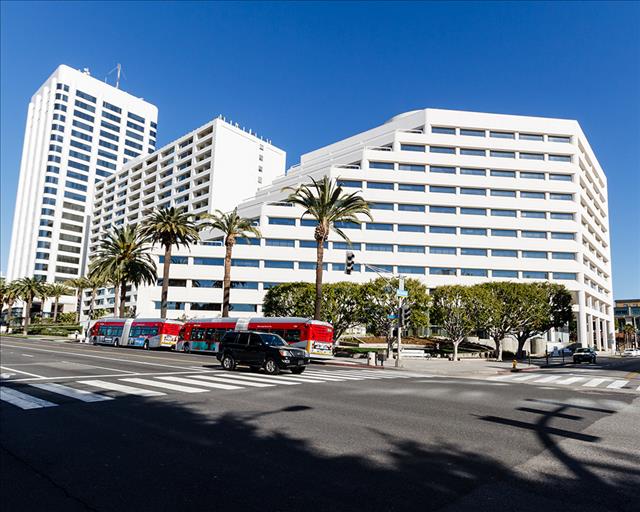 Douglas Emmett Inc., a Santa Monica, Calif.-based Class A office and multifamily REIT, is expanding its holdings in its hometown again. The REIT, along with joint venture partner Qatar Investment Authority, has acquired two office buildings, 1299 Ocean Ave. and 429 Santa Monica Blvd., for a total of $352.8 million.
The same joint venture acquired 12100 Wilshire Blvd. in Santa Monica for $139.5 million and 233 Wilshire Blvd. in the Brentwood submarket of Los Angeles for $225 million in 2016.
A portion of the purchase price of the two new acquisitions was provided by a $142 million secured, non-recourse, interest-only loan that matures in July 2019 and bears interest at LIBOR plus 1.55 percent. Douglas Emmett provided 20 percent of the equity capital and manages the joint venture.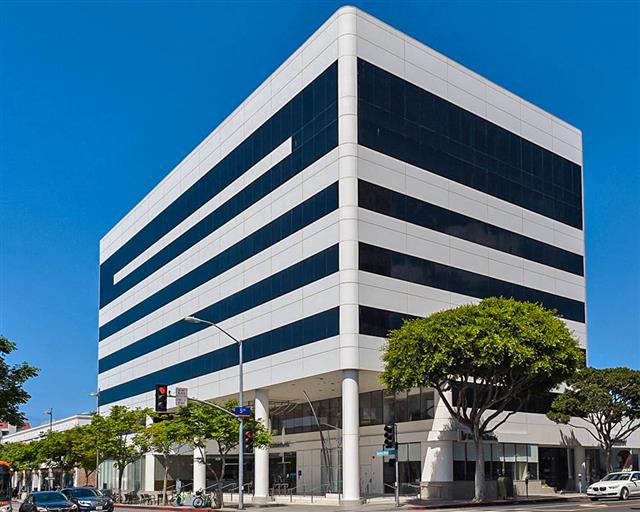 The buildings were acquired from the Blackstone Group, which continues to sell off parts of its Equity Office Properties Trust portfolio. Equity Office bought 429 Santa Monica Blvd., a seven-story, 87,000-square-foot office building, in 1997 for $16 million, according to Yardi Matrix data. Cornerstone Properties Inc. acquired 1299 Ocean Ave., an 11-story, 206,000-square-foot oceanfront building, as part of a two-building portfolio from Trammell Crow in 1998 for $121.5 million. The other building in that 1998 deal was 201 California St. in San Francisco, according to Yardi Matrix. Two years later, Equity Office Properties Trust, then owned by Sam Zell, bought Cornerstone.
Both 429 Santa Monica Blvd., which is 70 percent leased, and 1299 Ocean Ave., which is 79 percent leased, have upside potential, the REIT noted.
Built in 1981, 429 Santa Monica Blvd. had a cosmetic renovation in 2013. It has 8,000 square feet of ground-floor retail, including a Union Bank office. Tenants are a mix of law firms, financial services and others including the Consulate General of Uruguay. Located in the heart of downtown Santa Monica, the building has ocean and mountain views, is one block from the Third Street Promenade, an upscale dining, shopping and entertainment complex, and three blocks from a light rail station.
With private balconies and an open park plaza that faces the coastline, 1299 Ocean Ave. also has numerous law and financial tenants. Built in 1980, the property is also known as Wilshire Palisades.
The latest acquisitions increase Douglas Emmett's ownership of downtown Santa Monica Class A office properties from 55 percent to 71 percent. Douglas Emmett's total office portfolio now consists of 69 office properties totaling about 18 million square feet. The REIT also owns 10 Class A apartment complexes in Los Angeles and Honolulu comprising 3,320 units and has approximately 850 units under development.
For QIA, the sovereign wealth fund of Qatar, the acquisitions are part of its plans to invest $35 billion in North America over five years. In addition to 12100 Wilshire Blvd. and 233 Wilshire Blvd., QIA and Douglas Emmett teamed up last year on the $1.3 billion purchase of a 1.7 million-square-foot office portfolio in Westwood, a West Los Angeles submarket. QIA has also made CRE investments on the East Coast with the October 2015 purchase of a 44 percent stake in the $8.6 billion Manhattan West development being built by Brookfield Property Partners LP on Manhattan's Far West Side.
Back in Los Angeles, a joint study by Yardi Matrix and CommercialCafe released in March found 2016 was the most active year of the past decade for the L.A. office real estate market with high demand and increased leasing activity driving up prices. Douglas Emmett and Blackstone were the most active players in the market, according to the study, which also determined that the $1.3 billion Douglas Emmett and QIA Westwood portfolio acquisition was the biggest deal of 2016.
Images courtesy of Yardi Matrix