By Keith Loria, Contributing Editor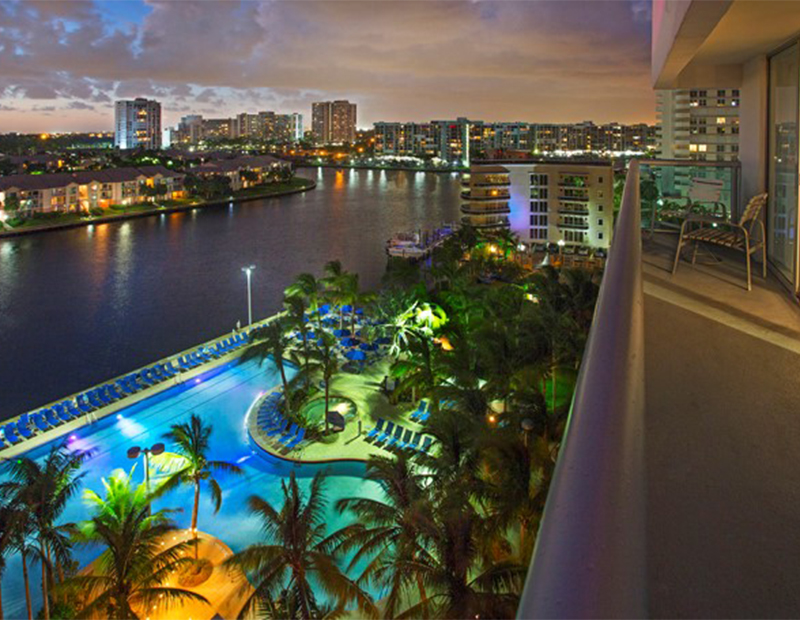 Sotherly Hotels has opened DoubleTree Resort by Hilton Hollywood Beach, a just-renovated resort set along the Intracoastal Waterway in Hollywood, Fla. The resort is managed by Chesapeake Hospitality.
Situated at 4000 South Ocean Drive, the hotel comprises 311 guestrooms and suites as well as event spaces. All guestrooms include complimentary Wi-Fi, a kitchenette and a furnished balcony. Suites boast separate living areas, dining tables and wrap-around balconies with waterway views. The resort offers 10,000 square feet of meeting space, including a boardroom and an outdoor pavilion for up to 250 guests. In addition, the hotel features an outdoor infinity pool, 24-hour fitness center, full-service restaurant and a poolside Lava Tiki Bar.
The property is located on the Intracoastal Highway, just across the street from Hollywood Beach and near the promenade that stretches nearly 2.5 miles along the Atlantic Ocean. "We're also just a short drive to Aventura Mall and a mile from Gulfstream Park in a very much 'old Florida' neighborhood," Joseph Ruiz, DoubleTree Resort by Hilton Hollywood Beach's general manager, told Commercial Property Executive. "Convenient access to the Hollywood Trolley and Fort Lauderdale Water Taxi bring plenty of appeal.
A Thriving Market
The number of cruise ships scheduled to sail out of Port Everglades continue to increase, with promise to bring an estimated 3.4 million multi-day passengers. Plus, with new service providers at the Fort Lauderdale/Hollywood International Airport, there has been an estimated 32-plus million passengers for 2017. "Furthermore, international markets like Canada and Brazil are starting to bounce back," Ruiz added. "With the assurance of the DoubleTree by Hilton name and participation in the Hilton Honors program, we expect to see an uptick in sales with international, domestic and local visitors alike." 
"This market thrives on primarily family-friendly, mid-to-upper upscale hotels and resorts with focus on leisure travel over business," said Ruiz.
Earlier this year, the DoubleTree by Hilton Salt Lake City Airport hotel changed hands in a deal executed by the Plasencia Group. Additionaly, the Plasencia Group has collaborated with owners of over 100 Hilton-branded hotels and resorts nationally since 1999, including more than 30 DoubleTree properties. Hilton has opened DoubleTree by Hilton Whittier Los Angeles earlier this year.
Photo courtesy of Hilton Hotels