October 25, 2011
By Barbra Murray, Contributing Editor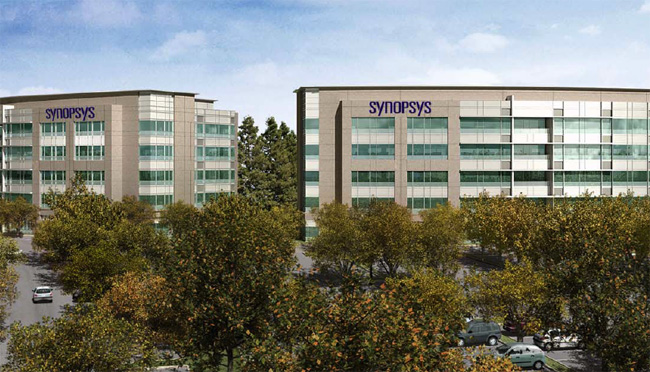 Dostart Development Co. L.L.C. and Rockwood Capital L.L.C. have secured a big tenant for its office project at 690 E. Middlefield Rd. in Mountain View, Calif. Operating as 690 E. Middlefield Road Fee L.L.C., the joint-venture partners secured a 15.5-year lease commitment for a 340,000-square-foot build-to-suit at the Silicon Valley project from Synopsys Inc., a software and services provider to the global electronics market.
With a monthly base rent starting at just over $1 million and increasing by 3 percent annually, the long-term lease agreement in its present form is valued at more than $200 million.
The Dostart/Rockwood joint venture relied on the representation of Cornish & Carey Commercial Newmark Knight Frank in the transaction, while the tenant turned to Warren Wixen Real Estate Services and Colliers International. Synopsys will occupy two structures, each consisting of approximately 170,000 square feet, but terms of the lease agreement allow for the consideration of an expanded design offering a total of 440,000 square feet. The deal also provides Synopsys with two lease extension options, one for 10 years and another for an additional 9.5 years, and roughly $21.2 million for tenant improvements.
Bounded by the 101, 85 and 287 freeways, the 690 Middlefield campus spans 15.6 acres and presently consists of 184,000 square feet of space. It was in 2007 when Dostart and Rockwood purchased the property from Hewlett-Packard, which had maintained its home at the site for over 40 years. The partners have big plans for the property, which can accommodate an aggregate 680,000 square feet of new development, including the 340,000 square feet for which it is already entitled and permitted. Dostart and Rockwood are presently in talks with officials of the City of Mountain View regarding further expansion of the campus.
Synopsys' new home, sited 40 miles south of San Francisco, which is the greenest city in North America according to a report by produced by analysis and intelligence provider the Economist Intelligence Unit, will certainly fit right in with its eco-friendly surroundings. The project is designed to meet qualifications for LEED Gold certification from the U.S. Green Building Council and is, by nature of its location just a stone's throw from a light rail station, inherently sustainable.
Synopsys will relocate from its current Mountain View digs to 630 Middlefield in 2015, leaving behind a substantial amount of space. However, if the Silicon Valley office market continues on its current track, filling the vacated square footage may not be too difficult. "Highly-sought areas like Palo Alto, Mountain View and Sunnyvale continue to experience aggressive rent growth and limited space options," commercial real estate services firm Jones Lang LaSalle noted in a third-quarter report.
Silicon Valley appears to be on the road to regaining its luster. "The rapid expansion of the tech industry has created demand for more space and has shifted the market into high-gear," according to the study. "Although a majority of large firms looking for space have already landed deals, leasing activity will continue to gain steam, creating tighter market conditions and bolstering rents."
Indeed, the Synopsys lease agreement is one of many big-ticket deals inked this year. Google signed on for roughly 715,000 square feet at Technology Corners at 803-807 11th Ave. in Sunnyvale. Also in Sunnyvale, at Moffett Towers, Hewlett Packard committed to approximately 395,000 square feet and Motorola Mobility staked a claim to 235,000 square feet. During the third quarter, Polycom entered a lease agreement for nearly 215,000 square feet at 6001 America Center Dr. in Santa Clara.