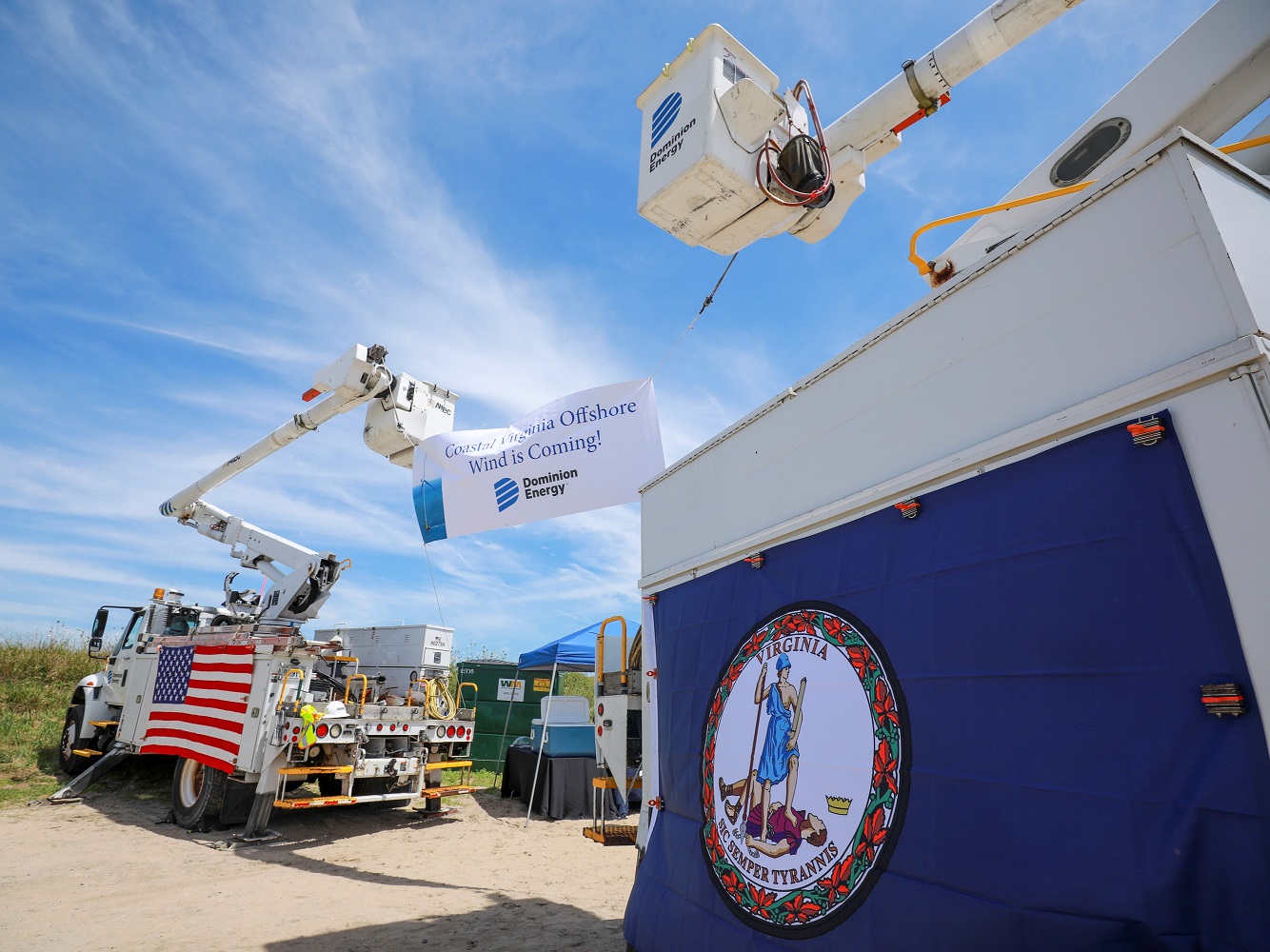 Dominion Energy has started construction on the Coastal Virginia Offshore Wind project. CVOW will occupy 2,135 acres leased by the Virginia Department of Mines, Minerals and Energy.
The project builds on earlier work carried out under the Virginia Offshore Wind Technology Assessment Project, which commenced five years ago. VOWTAP's work included geophysical and geotechnical investigation of the sea floor for the turbine sites and export cable route, meteorology and oceanography studies including hurricane and breaking wave studies, as well as seabed mobility studies. The construction process is on a strict timetable in order to minimize environmental impacts to the sea bottom and aquatic life.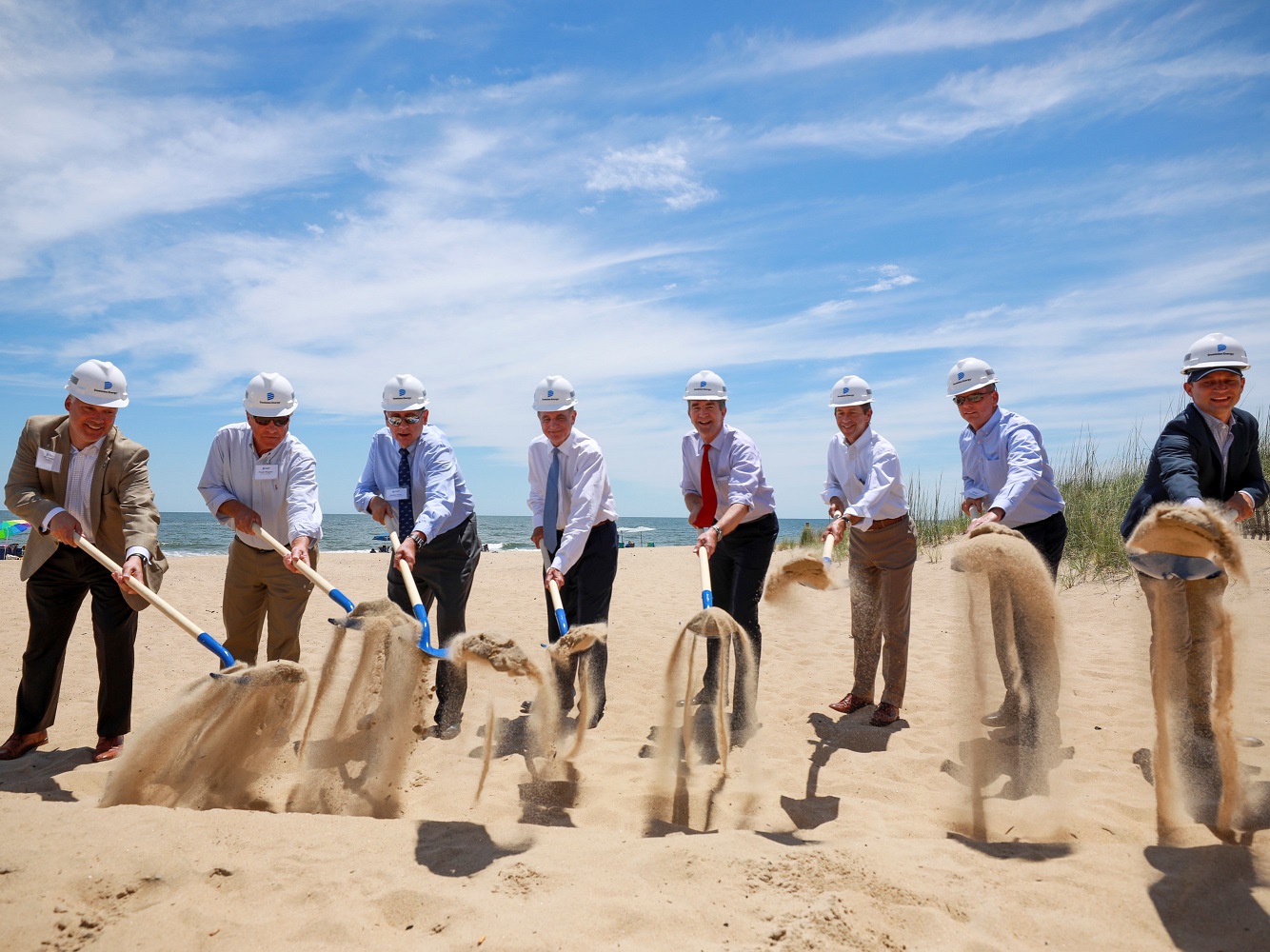 The first phase of construction takes place onshore and is performed by L. E. Myers Co. It consists of the installation of a half-mile conduit that will hold the final stretch of cables connecting two 6 MW turbines 27 miles off the coast of Virginia Beach to a company substation near Camp Pendleton.
Denmark-headquartered Ørsted has been contracted for the offshore portion of the project, with work slated to begin next summer. Observers will be present during the offshore construction activities to look for protected species in the area. If such species are located within an exclusion zone, work will be stopped. The CVOW project is slated to begin commercial operation in late 2020 and is estimated to power 3,000 homes at peak.