By Anca Gagiuc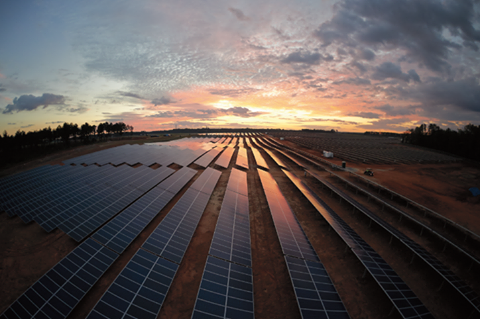 Dominion Generation Inc., a wholly-owned subsidiary of Dominion Energy Inc., announced the acquisition of a 10-megawatt solar facility in Clarke County, Va. The project's developer is an affiliate of Hecate Energy LLC. Moreover, the company announced its intention to purchase another 20-megawatt solar farm, the Cherrydale facility, currently under construction in Northampton County, Va., from the same developer, in the third quarter of 2017.
Clarke County Solar is located on a 117-acre parcel in White Post, Va. and has already begun operation. The Cherrydale array is sited on 180 acres in Kendall Grove, Va. Nearly 300 jobs were created during peak construction of the two projects. DEPCOM Power Inc. served as the engineering, procurement and construction contractor. Both projects have signed long-term power purchase agreements with Old Dominion Electric Cooperative (ODEC) for the offtake from the solar farms. Dominion Energy Virginia and ODEC are partners in two other generating facilities in Virginia—North Anna Power Station and Clover Power Station.
Dominion's VA solar portfolio
The new additions boost Dominion Energy's solar portfolio to 25 facilities in 23 Virginia localities, with roughly 409 megawatts of solar generating capacity, which can produce sufficient power to serve more than 100,000 typical homes and businesses around the state.
"Entering into this agreement is evidence of our commitment to supporting the development and production of renewable energy resources," Jack Reasor, president & CEO of ODEC, said in a prepared statement. "We are dedicated to being both reliable power providers to our member-owners and responsible environmental stewards. ODEC and Dominion Energy have a very successful history of partnerships that we look forward to continuing with these projects."  
Image courtesy of Dominion Energy's Facebook Page