By Adina Marcut
National owner and operator of open-air shopping centers DLC Management Corp. announced the relocation of its headquarters to Elmsford, N.Y. The new office will be located in Taxter, a 175,000-square-foot office building.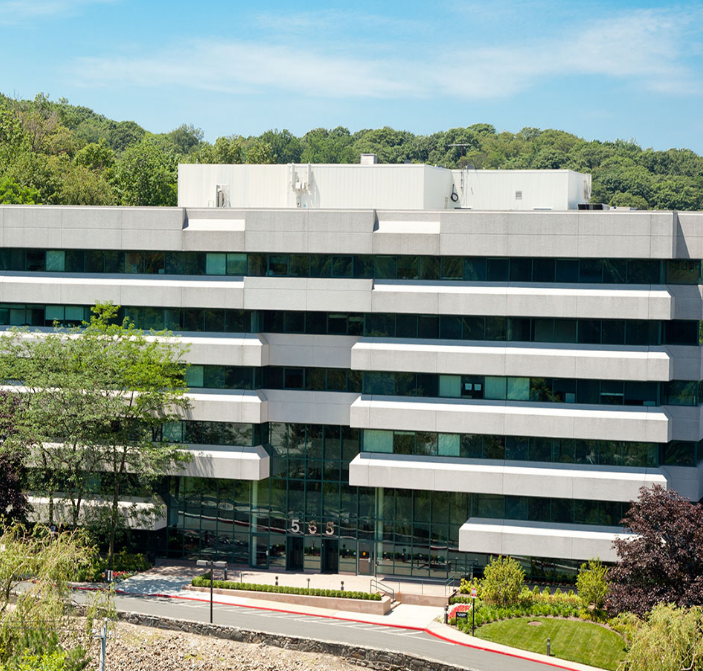 "After 17 years and five in-place expansions in our current location, I'm delighted to announce that DLC will be moving into an all new state-of-the-art headquarters in the soon-to-be renovated 565 Taxter Road building," Adam Ifshin, DLC's CEO, said in a statement.
Taxter features glass-enclosed atrium lobbies, underground parking, panoramic views and a variety of amenities including full-service cafes, fitness centers, free Wi-Fi, outdoor walking areas and paths. Located at the intersection of I-287 and I-87 on the Elmsford/Tarrytown line, with on-site public transportation to the Metro-North White Plains Train Station, the building is in close proximity to Saw Mill River Parkway, the Tappen Zee Bridge and White Plains, as well as a variety of hotels, conference facilities and restaurants.
The company will begin construction on the 19,533-square-foot office space in May 2017, whichwill include open workspaces, state-of-the-art technology, as well as various meeting and conference rooms for up to 90 people. Additionally, the property will offer an on-site fitness center, locker room and cafeteria. TPG Architecture is the design architect and, together with DLC, is designing the dynamic work space.
Image courtesy of Keystone Property Group