by Evelina Croitoru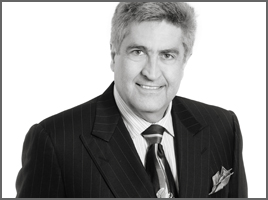 Charlotte—Divaris Real Estate Inc. (DRE) has announced the signing of four leases totaling 20,377 square feet of new and renewed commercial space in North Carolina and South Carolina. Agents of the company's Charlotte office handled lease negotiations.
Safari Nation leased 16,294 square feet of retail space in South Park Shopping Center. The property is located at 3191 Peters Creek Parkway in Winston-Salem, N.C. DRE's Jessica Peadon represented the tenant in the lease negotiations with the landlord, South Park Shopping Center LLC.
Socastee Spirits, a liquor and wine store, renewed its lease for 1,500 square feet of retail space in Socastee Commons, located at Dick Pond Road in Myrtle Beach, S.C. The property's tenant roster also includes Bi-Lo, Great Wall, Hair Studio and Cricket Wireless. Peadon and Charles Neil with DRE represented the landlord, Socastee Myrtle Beach LLC, in the lease negotiations. Besides leasing the property, DRE is also in charge of management.
Mobile Store Operators leased 1,383 square feet of retail space in Patterson Place, located at 3604 Witherspoon Blvd. in Durham, N.C. The property, which is leased and managed by DRE, is also home to Bed Bath & Beyond, DSW, Sherwin-Williams, Kroger, Menchie's, Panera Bread, Learning Express and Music & Arts. DRE's Neil and Diana Teitsma represented the landlord, Patterson Place Durham LLC.
Dat Thanh Van inked a 1,200 square feet lease for retail space in Parkway Village, located at 3531 Parkway Village Circle in Winston-Salem, N.C. Peadon represented the landlord, SCG-Parkway Village LLC, in the lease negotiations.
Image courtesy of Divaris Real Estate Inc.