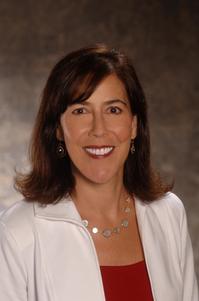 San Francisco–Digital Realty Trust, Inc. recently appointed Cindy Fiedelman as chief human resources officer, responsible for leading the company's global human capital strategy, which includes talent management, leadership development, compensation and benefits programs, as well as human resources integration efforts related to mergers and acquisitions.
Fiedelman joined the company in September 2015 on an interim basis to replace Ellen Jacobs, senior vice president of corporate services & human resources.
"We are pleased to welcome her to Digital Realty to head our global Human Resources team," CEO William Stein said in prepared remarks. "Cindy is adept at leading change, driving results, and building strong relationships at all levels, while providing organizational leadership in complex business environments.  We look forward to leveraging Cindy's expertise as she continues to guide our global workforce and growth initiatives."
Prior to taking on this role, Fiedelman served as vice president of People & Diversity at American Airlines, where she led the organization-wide integration effort resulting the merger between American Airlines and US Airways. Fiedelman also held senior-level human resources and operations positions at companies including Avaya, Sun Microsystems and Comcast. In addition, she led talent management, staffing, compensation, and human resources operations globally.
Fiedelman holds a B.A. degree from the University of Pennsylvania.
Digital Realty Trust, Inc. supports the data center and colocation strategies of more than 1,000 firms across its secure, network-rich portfolio of data centers located throughout North America, Europe, Asia and Australia.