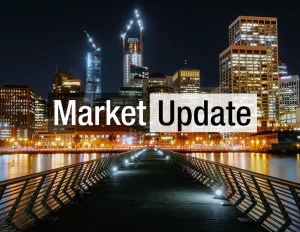 Office investments flourished in Dallas-Fort Worth during the second quarter of 2022, according to CommercialEdge: Nearly 8.9 million square feet of office space traded across the Metroplex, with some 3.5 million changing hands in June. The quarterly total was 48.3 percent higher than the one recorded in the first three months of the year, when transacted properties had added up a little over 6 million square feet. The traded square footage was also 61.8 percent higher year-over-year.
The metro's deals added up to more than $2.4 billion year-to-date as of June; properties traded at an average $182 per square foot, a price 49.5 percent lower than the national $272 per square foot. The transaction volume manifested solid growth over the year, as office sales had totaled roughly $1.4 billion at an average $261 per square foot in the first half of 2021.
---
READ ALSO: CRE Investor Sentiment Signals Changing Outlook
---
Traditional office space attracted the vast majority of investors. Although transactions included all types of property classes, more than 6.1 million square feet pertained to Class A assets. Of the total, 78.6 percent of office investments closed in suburban submarkets.
From office to residential in Dallas CBD
While only six office buildings changed hands in the Dallas CBD, they totaled nearly 4.2 million square feet, representing 47.2 percent of the traded inventory. However, two of the most sizeable assets that sold will see significant office space turn to apartments.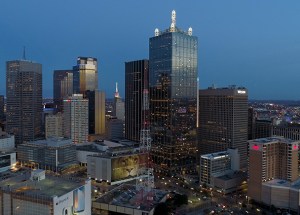 On a property-size basis, the second quarter's largest transactions included:
The 1.7 million-square-foot Renaissance Tower. GrayStreet Partners acquired the 56-story high-rise from Square Mile Capital Management. The buyer plans to transform the LEED-certified building into a mixed-use property, repurposing more than half of the space for residential use.
The 1.3-million-square-foot Energy Plaza. Todd Interests purchased the I.M. Pei-designed building from State Street, also announcing a major revamp. According to the redevelopment plans, the tower's upper floors would house 294 apartments, while the lower portion of the building would include modernized office space.
The 844,000-square-foot 717 Harwood. World Class Capital Group sold the 34-story building to Dalan Management. The New York-based investor purchased the LEED Gold-certified property out of bankruptcy.
CommercialEdge covers 8M+ property records in the United States. View the latest CommercialEdge national monthly office report here.