By Barbra Murray, Contributing Editor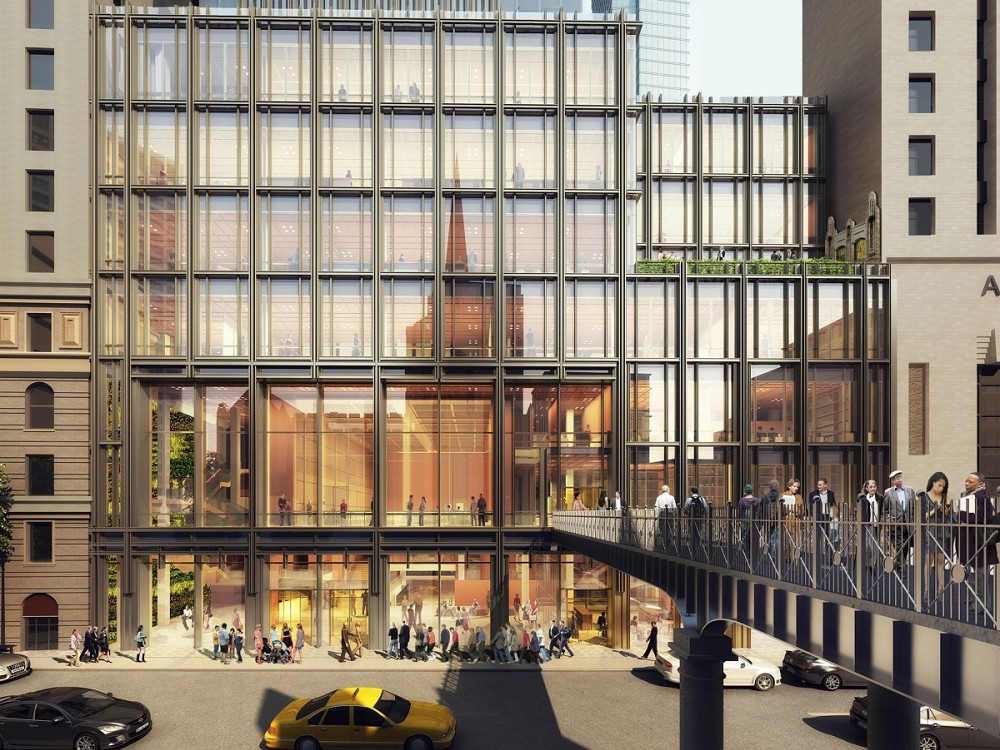 New York—Trinity Church Wall Street has revealed the designs for its new mixed-use tower at 74 Trinity Place in Manhattan's Financial District. Renowned architectural firm Pelli Clarke Pelli Architects designed the 310,000-square-foot building, which, according to the Wall Street Journal, will cost approximately $300 million to develop.
The 26-story tower will sit immediately behind the church, and it will have quite a tough act to follow. The Richard Upjohn-designed church was developed in the 1840s, a second replacement of the original late 1600s-era building during, which was destroyed in the Revolutionary War in 1776. The abutting structures will make for a stunning visual: a mixture of the old and the new, Neo-Gothic architecture and cutting-edge design. "Trinity Church is an inward-looking piece of architecture. The new parish center needs to be an outward-looking piece of architecture," Fred Clarke, co-founder of Pelli Clarke Pelli, said during the presentation of the new designs on Oct. 23.
74 Trinity's bottom nine floors will comprise the 150,000-square-foot Trinity Church Parish Center, which will feature staff offices, gathering spaces, an education center, fitness facility, art gallery and performance areas. The top 17 floors of the tower will offer 160,000 square feet of premier commercial office space, marking the most significant departure from the 2013 design of the building, which called for a residential segment.
Trinity Church plans to break ground on 74 Trinity in early 2017, and if all goes as planned, the project will reach completion in late 2019.