By Anna Spiewak, News Editor
National industrial development firm Dermody Properties broke ground on a 624,000-square-foot warehouse and distribution building in its new LogistiCenter 395 industrial park in Reno.
The facility is the first phase of the firm's new development LogistiCenter 395, a 91-acre, three-building master-planned 1.3 million-square-foot industrial park to be built to accommodate the growing demands of e-commerce companies in need of additional industrial space throughout the country.
The building was designed to attract e-commerce tenants, with features that include a 36-foot clear height and higher than typical ratios for both trailer and automobile parking, Doug Kiersey, president of Dermody Properties told Commercial Property Executive.
"E-commerce is a growing segment in the industrial real estate business. Its retail sales last year were approximately 6 percent, and that's growing at a very high rate, so we're seeing more demand from e-commerce companies, especially in the Reno market, the demographic center of the western United States, which makes it very well-positioned to capture e-commerce business," Kiersey told CPE.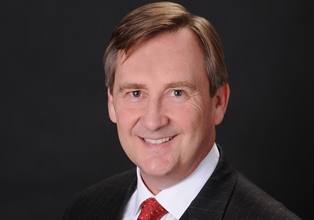 Located on Lemmon Drive, near Highway 395 in northern Reno, the project will be erected by the United Construction Co. of Reno. Construction is slated for completion in the Fall of 2014.
LogisiCenter 395 is close to Highway 395 and in proximity to I-80 and the Reno-Tahoe International Airport. The location makes one-day delivery a reality to majority of West-Coast consumers, a plus for e-commerce fulfillment centers' according to the release.
PCCP L.L.C. is Dermody's strategic capital partner on the project. 395 Industrial is their third project together. CBRE is representing the project as its broker. LogistiCenter is a national trademark brand owned and founded by Dermody Properties. The trademark  represents the firm's business strategy for developing Class A distribution facilities that meet the supply-chain requirements of most innovative companies, according tot he company's release.
"This project the first spec building in the Reno market since 2008, that's why Dermody is building the facility in confidence, before any e-commerce tenants even came onboard.
"We believe it's the first spec building of its size built  in all of Nevada since 2008, and the market has  really firmed up, large spaces are in short supply," Kiersey added. " We think we're building into a very much improved environment and the supply-and-demand fundamentals are favorable."