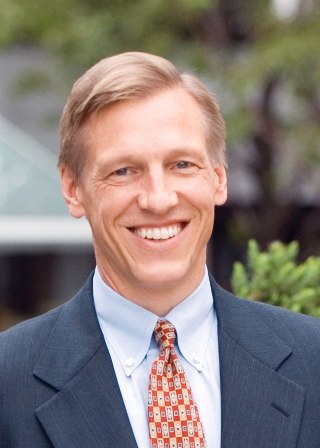 Having attended and spoken at Greenbuild for several years now, I saw a stronger emphasis at Moscone Center in San Francisco this year on integrating buildings with technology and transportation to consider energy and sustainability in a broader urban context.
Part of the reason was the combination this year of Greenbuild with VERGE, the conference series that focuses specifically on the convergence of vehicles, technology, energy and buildings in creating more sustainable solutions mainly in cities. With a few hundred VERGE participants from across many industry sectors gathered at a hotel next to Moscone Center, it was natural that many stayed an extra day or two for Greenbuild, bringing the perspectives of their sectors to the discussion.
And maybe I'm personally more attuned to sessions that discuss the challenges that cities face, as our firm works more and more with city governments around the world on programs that combine building standards such as LEED and ENERGY STAR with new technology to create broader solutions to address climate change.
At Greenbuild we were literally surrounded by this convergence. The North and South Buildings Moscone Center became LEED Gold certified in October, following a renovation that not only addressed energy and sustainability, but also focused on technological improvements to allow greater connectivity for visitors, improved high-tech options for exhibitors and better facility operations.
Jones Lang LaSalle served as project manager of the Moscone renovation and led the certification process, and at Greenbuild we took advantage of the technology upgrades as well. Attendees enjoyed our self-guided tour of Moscone using QR codes that, when read with a smartphone or tablet, showed energy and sustainability improvements via online videos and photos of cooling towers, chillers and other areas that attendees couldn't visit otherwise.
The Moscone Center renovation and LEED certification was a public-private venture, as San Francisco city agencies worked with private-sector convention and travel associations to fund and promote the improvements. Convention centers are among the most important buildings for cities to pursue green strategies—not only because they're large and use a lot of resources and generate a lot of waste, but also because they make a powerful impression of the city on visitors from around the world.
While many exhibitors and educational sessions at Greenbuild focused on technology as an enabler of sustainability, connections to transportation could also be found, from the Green Car Journal booth at the entrance to the promotion to win a hybrid or electric car, to educational sessions on intermodal transit access and comprehensive city sustainability programs.
By joining forces with VERGE and by emphasizing ways to place buildings in the larger context of urban energy and sustainability solutions, Greenbuild is becoming more relevant than ever to the goal of reducing environmental impacts.