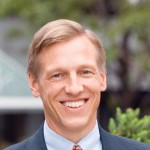 Is your workplace—or your client's workplace—in a smart building, controlled by automated "intelligent" systems that maximize occupant comfort and energy efficiency? In the not-too-distant future, we expect smart building technology and building operating systems to become a standard item in broker-landlord discussions.
As evidenced in a new report from JLL, The Changing Face of Smart Buildings: The Op-Ex Advantage, the competitive advantage of buildings operated with smart systems is becoming increasingly evident. Smart buildings are not only more energy-efficient and cheaper to operate than facilities with legacy systems, but also are ideal for supporting today's mobile workforce and flexible office layouts.
The merits of selective deployment
For building owners and investors, the question is: how smart is smart enough? Currently, only newer U.S. commercial facilities have automated building systems. Commercial property owners and investors have been slow to retrofit older buildings, largely because of misperceptions about return on investment when tenants are paying the electric bills. In fact, a 2012 report by The Economist Intelligence Unit found that two-thirds of U.S. property owners and investors overestimate the cost of making energy-efficiency improvements.
The good news is that adding smart building technology to a facility is not an "all or nothing" scenario. Selective, strategic equipment upgrades can go a long way toward improving building efficiency and connectedness, and affordable wireless sensor technology means hard wiring is not necessary. A facilities manager with expertise in smart technologies can survey a property or portfolio to identify and prioritize legacy equipment upgrades that will produce significant ROI and generate data that a smart building management system can use to optimize building performance.
For instance, intelligent lighting systems that sense when someone has entered an area can reduce energy use by as much as 70 percent—savings that far outweigh the expense. HVAC is another priority area for smart technology upgrades. Individual HVAC components, such as the boiler, furnace and heat pump, can be updated and computer-controlled to automatically adjust temperature and ventilation settings.
Similarly, smart building management services — used to remotely monitor and control individual facilities or property portfolios spanning the globe — are highly scalable. Again, affordable wireless sensors for gathering and transmitting building systems data circumvent the need for costly hardwiring and renovation, and management fees vary depending on the number of data points tracked. Post-installation service additions can measure progress and ensure that energy and emissions goals are met.
With selective deployment, commercial property owners and investors can provide energy-efficient, tenant-focused facilities that provide multiple benefits:
Energy and operational cost savings. Tenants and commercial property owners alike can improve energy and operational efficiency through smart building technologies, while improving workplace comfort and productivity—increasingly important in corporate leasing.
Leasing/sales advantage. Tenants and buyers increasingly expect smart building features such as zoned HVAC and equipment maintenance alert systems, and will often pay a premium for sustainability-focused features. LEED buildings, for example, command rents that are 17 percent higher and sales prices that are 8.5 to 25 percent higher than legacy buildings, according to the U.S. Green Building Council.
Workplaces for the mobile workforce. As companies seek flexible office layouts that promote collaboration within increasingly mobile workforces, smart buildings will be best positioned to accommodate flexibility and sophisticated communications technologies.
Better facilities decisionmaking. Commercial owners and investors with far-flung property portfolios can use a smart building managed services to remotely optimize smart building performance through ongoing adjustments and early warnings of equipment malfunction.
In short, smart building investments can be large or small and still produce ROI in the form of operating-expense advantages.
Dan Probst is Chairman of Energy & Sustainability Services for JLL.  He is responsible for developing and delivering products and services to help clients reduce energy costs and their real estate related environmental footprint through innovative portfolio and occupancy strategies, workplace standards, and operating practices. He can be reached at Dan.Probst@am.jll.com.