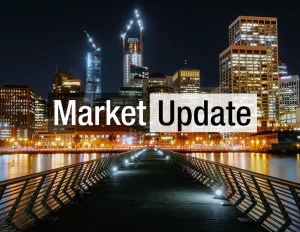 In July, office construction carried on at a slow and steady pace in Dallas-Fort Worth, according to CommercialEdge data. The Metroplex had nearly 5.3 million square feet of office space underway, 1.9 percent of existing stock. When adding planned projects to the under construction slate, the total amounts to 8.7 percent of stock, surpassing the national index by 280 basis points.
With half of the projects slated for completion by year's end, most developments pertain to various types of office space, including 390,000 square feet in new medical office construction. The Uptown/Oak Lawn remained the most active submarket, with some 1.6 million square feet of space in the pipeline, followed by Las Colinas, with more than 830,000 square feet underway.
One of the projects that broke ground in July is the nation's first office development to feature an automated valet parking garage. Cornerstone Projects Group, in partnership with Trident Structures and Stream Realty Partners, started construction on the 30,000-square-foot Vantage Centre, formerly known as Triune Centre, in Fort Worth. Vantage Bank Texas will anchor the six-story building slated for delivery in the first quarter of 2022.
In terms of completions, one of metro's largest office projects was added to supply in July. The 540,000-square-foot Chase Tower at Legacy West came online in Plano, within the Platinum Corridor North submarket. The 12-story tower is the tallest building in JPMorgan Chase's campus located within the 250-acre Legacy West mixed-use development.
CommercialEdge covers 8M+ property records in the United States. View the latest CommercialEdge national monthly office report here.