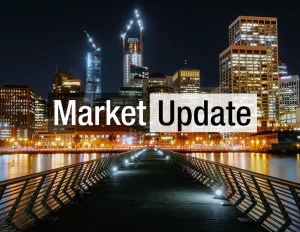 July was an active month for Dallas-Fort Worth's office market as investments continued to soar. According to CommercialEdge data, 13 properties totaling 1,904,648 square feet changed hands across the Metroplex, a 58.8 percent uptick in space traded month-over-month. When compared to July 2020, the value indicates a growth of 162 percent year-over-year, as only 726,862 square feet had traded in the metro at the time.
While most transactions involved traditional and flex office space, four deals totaling 211,572 square feet featured medical office properties. Same as in June, investors prioritized Class B/C properties, with only two Class A/A+ assets in the transaction mix. Suburban properties were the most sought-after, as 11 assets totaling 520,730 square feet changed hands in July.
The largest transacted property was the subject of a foreclosure sale. The 40-story, 1.1 million-square-foot Bryan Tower, a landmark of Dallas' CBD, was sold at an auction as Midland Loan Services, acting as trustee on behalf of Wells Fargo Bank, foreclosed on a $70 million CMBS loan that matured in October. Completed in 1973, the building was one of the first modern reflective glass high-rises in Dallas.
The largest asset to change hands in a suburban market was McKinney Corporate Center I at Craig Ranch in McKinney. VanTrust Real Estate sold the 120,349-square-foot, Class A property to Orangestar Property Advisors, which used a $19.2 million note from Veritex Community Bank to finance the deal.
CommercialEdge covers 8M+ property records in the United States. View the latest CommercialEdge national monthly office report here.