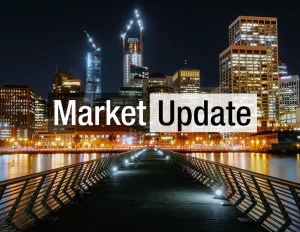 Dallas-Fort Worth's office market continued its slow and steady recovery in November. According to CommercialEdge data, the average vacancy rate decreased again to 17.6 percent, marking a 70-basis-point drop year-over-year. However, the value remained higher than the national rate that clocked in at 15.2 percent, 140 basis points over the one recorded in November 2020.
When put against secondary markets similar in business climate and total stock, the Metroplex was very close to Austin (which had a 17.3 percent vacancy rate) but 310 basis points above Atlanta, where the rate was at 20.7 percent.
Taking a closer look at the metro's submarkets with more than 10 million square feet of office inventory, Fort Worth Central Business District stood out as the best-performing one. The submarket's vacancy rate clocked in at 10.6 percent, 700 basis points below the Metroplex's average. Las Colinas, the largest in terms of square footage, was very close to the metro's average at 18 percent vacancy.
Dallas Central Business District closed the month of November at 19.1 percent vacancy rate and will soon suffer another occupancy drop as JP Morgan Chase officially announced its relocation from the 55-story Chase Tower to a smaller building half a mile away. The banking giant will vacate 219,412 square feet of office space in the downtown skyscraper. The new lease at 1900 N. Akard St. encompasses only 132,000 square feet.
CommercialEdge covers 8M+ property records in the United States. View the latest CommercialEdge national monthly office report here.