By Barbra Murray, Contributing Editor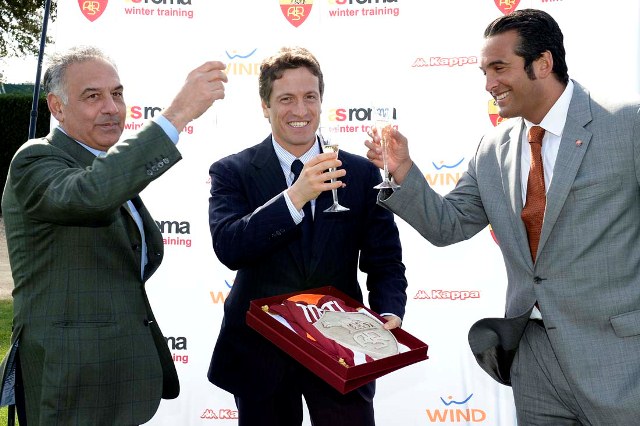 Acting on behalf of A.S. Roma S.p.A., Cushman & Wakefield has completed a mission in Italy. As an advisor, the company has helped identify a site for the development of a new stadium for the Rome-based AS Roma soccer team, also known as the Giallorossi.
"We adopted a strategy based on the highest level of transparency through a public invitation in the most important Roman newspapers," Carlo Vanini, a partner at C&W, told Commercial Property Executive. "We wanted to find the best location; analyzing everything the market was able to provide us, giving evidence to the process." 
It was in April 2012 when C&W announced that it had been tapped by AS Roma, the only Italian league team owned by a U.S.-based group, to spearhead the selection of a site for the sports facility, which will feature 55,000 to 50,000 seats. In terms of location, the parameters were somewhat flexible. In the search for a parcel no smaller than approximately 25 acres, C&W had the freedom to consider suitable sites not just in Rome, but in neighboring municipalities as well.
C&W evaluated 100 sites and eventually narrowed the list of options to three. "The main challenge was to find a location of an appropriate size located inside the city, with good accessibility both from public and private transportation," Vanini added. "The size was a limitation, together with the compliance with the general master plan of the City of Rome and with archeological, environmental and naturalistic constraints."
Ultimately, AS Roma settled on Tor di Valle in the southwest part of Rome, a choice that was, as AS Roma CEO Italo Zanzi said during the announcement of the decision at Giallorossi's winter training camp at Disney's ESPN Wide World of Sports Complex in Orlando, Fla., "the result of a very patient and professional process, with the support of Cushman and Wakefield."
AS Roma has not disclosed the price tag for the venue, but given that it will be a state-of-the-art sports destination designed to capture global attention, the development cost could be a hefty one. According to a report on European "football" stadiums by advisory services firm KPMG, larger facilities tend to cost more per seat, mainly due to the increased expense of the structural support required for a large upper tier and the supporting infrastructure. Per the report, the average development cost for recently completed stadiums featuring 60,000 to 80,000 seats is approximately 6,000 euros per seat.
The AS Roma venue is being designed by the architectural firm of Woods Bagot. With a site having been identified, plans can move forward for the development of the venue on a schedule that will allow the Giallorossi to kick the first ball in its new home in the 2016-2017 season.
Like us on facebook: https://www.facebook.com/pages/Commercial-Property-Executive/258033884191