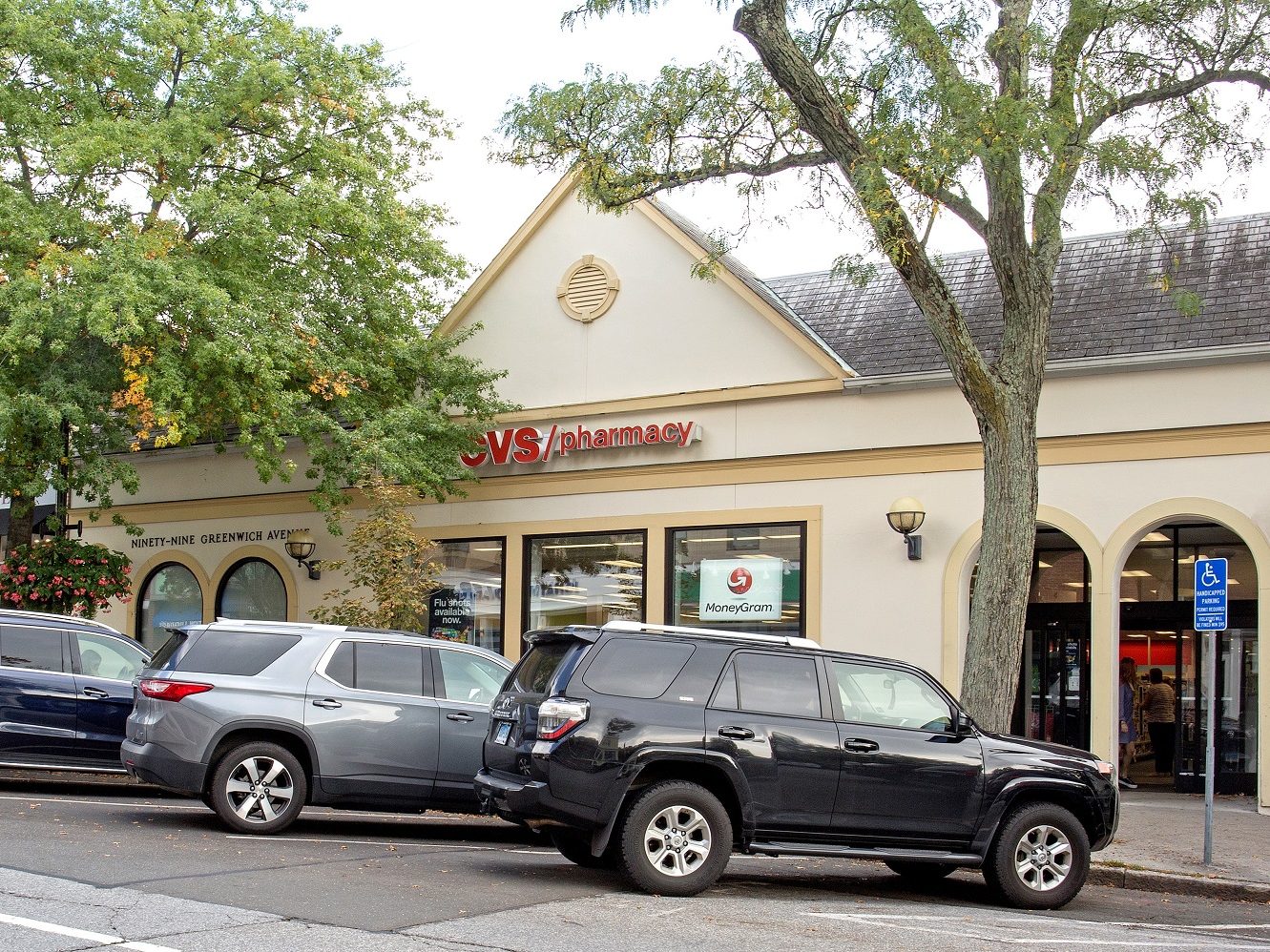 A single-tenant retail building leased to CVS in Greenwich, Conn., has changed hands for $30 million. Midwood Investment & Development sold the property measuring 10,695 square feet at 99 Greenwich Ave., part of the upscale shopping corridor in the New York City suburb.
CBRE's Jeffrey Dunne, David Gavin, Travis Langer and Will Pike represented the owner in the sale and procured the buyer, an institutional investor. The building is triple-net leased to CVS through January 2038.
CVS, the pharmacy giant that last November acquired Aetna for $69 billion, renewed its lease effective in 2018, according to a statement by CBRE. The high-volume store in one of the country's most prestigious retail markets also offered the prospect of 10 percent rent bumps every five years, providing the buyer with stable income over the long term, Dunne explained.
The half-mile retail stretch of Greenwich Avenue is often compared to Beverly Hills, Calif.'s Rodeo Drive, owing to its prominent mix of high-end stores from Saks Fifth Avenue and Tiffany & Co. to Vineyard Vines and Restoration Hardware. Greenwich is home to a cluster of financial services firms as well as one of the country's most affluent communities. The town's Old Greenwich neighborhood had the 12th highest average household income in the country at $336,692 in 2018, according to Bloomberg.
In a similar deal, Midwood Investment & Development sold a 10,092-square-foot retail building in Bayside, Queens, to Hersel Sonobolian for $13.5 million in January 2018.