By Jeff Hamann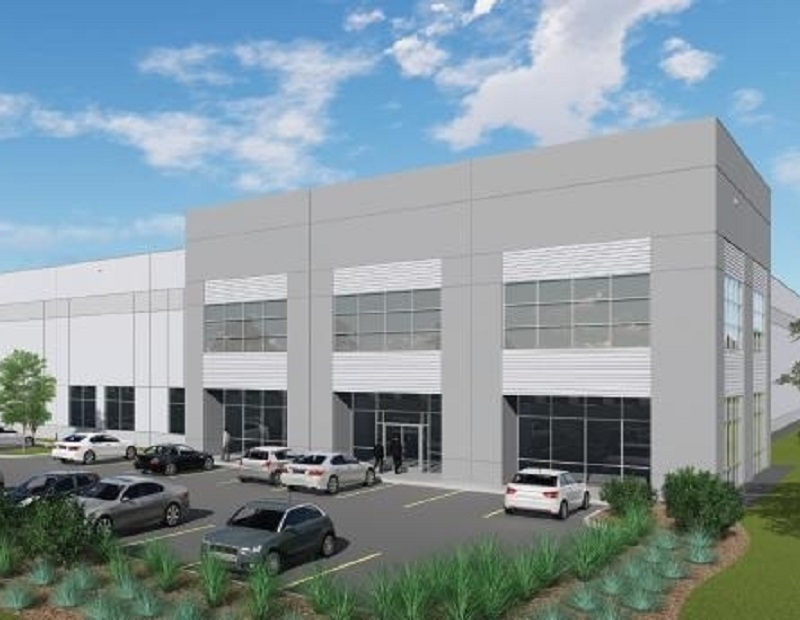 McDonald Development has contracted Cushman & Wakefield | Thalhimer to market the 458,754-square-foot Carolina Commerce Center, the firm's upcoming industrial property in the Greenville/Spartanburg area. Plans call for two separate structures, with Buildings One and Two containing 327,139 and 131,615 square feet, respectively.
The 42.8-acre development site is located southeast of Harvey Road and Poplar Drive Extension in Greer, S.C., two miles from the Greenville-Spartanville Airport. The property will be accessible to the nearby BMW manufacturing facility and the intermodal Inland Port Greer, both within four miles of the project.
First-class features
The first warehouse's features include 32-foot clear heights, 55- by 55-foot bay spacing, 60-foot speed bays, 70 loading dock positions, a 195-foot truck court, 404 parking spaces for cars and 31 for trailers. The smaller, second building, designed for either manufacturing or distribution uses, offers potential tenants similar bay spacing and speed bays, 30-foot clear heights, 30 dock-high loading doors, a 250-foot truck court, 157 car parking spaces and at least 35 trailer parking positions. Each structure also includes an ESFR sprinkler system and two ramped, 14- by 16-foot drive-in doors.
Brian Young, Kacie Jackson and Elliott Fayssoux will market the development to potential tenants.
"The buildings are able to house multiple tenants, the smallest in the 40,000-square-foot range, giving flexibility for growth as well as deal size. These buildings should deliver in Q1 of 2019," Jackson, vice president with Cushman & Wakefield | Thalhimer, told Commercial Property Executive.
Image courtesy of Cushman & Wakefield | Thalhimer