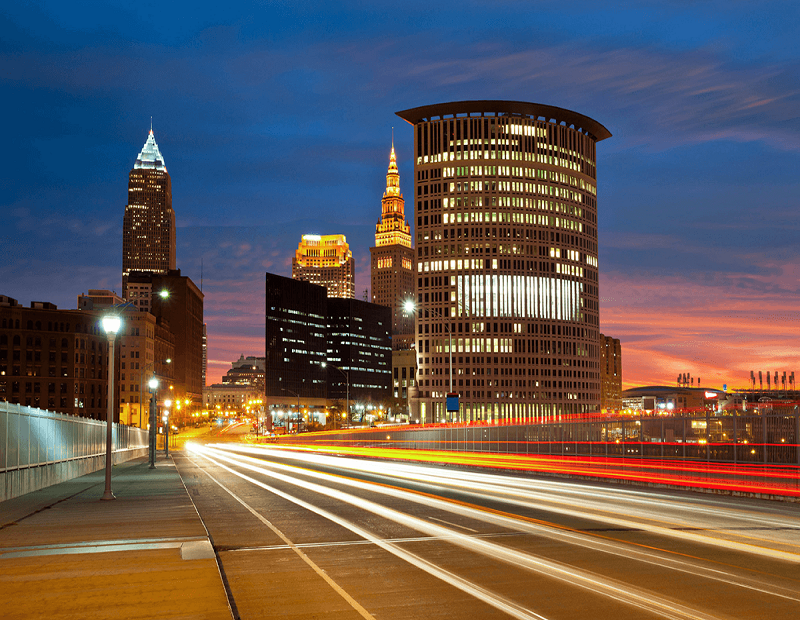 A few days after filing with the city of Cleveland the new scaled-down project for nuCLEus, Stark Enterprises named Cushman & Wakefield |CRESCO as leasing manager of the property's office component. Initially planned as a 54-story building, the mixed-use development will now encompass two 24-story towers connected via a pedestrian laneway.
The property will be positioned on a 3-acre site at the corner of East 4th Street and Prospect Avenue, north of Quicken Loans Arena. It is expected to encompass approximately 2 million square feet, divided between 400,000 square feet of office space atop a six-story parking garage, 250 residential units and 80,000 square feet of retail space.
Plans for the multifamily component include a range of amenities such as a pool, fitness center, spa, indoor/outdoor meeting space, pet wash and state-of-the-art conference center. They are expected to span approximately 38,000 square feet.
"The nuCLEus project is the second moving piece in our mission to change Cleveland's skyline and enhance the connectivity of the city, and we are looking forward to work with Cushman & Wakefield |CRESCO to accomplish this goal," said Stark's COO Ezra Stark, in a prepared statement.
Stark Enterprises owns assets in eight states across the country, including a six-story property in Brooklyn, which it bought for $98 million.