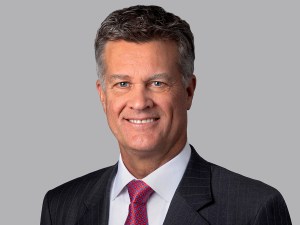 Cushman & Wakefield has made a $150 million strategic investment in coworking powerhouse WeWork, the real estate firm announced Friday.
As part of this investment, Nathaniel Robinson, Cushman & Wakefield's CIO & executive vice president of Strategic Planning, will be an observer to WeWork's Board of Directors.
In August, the companies had announced an exclusive strategic partnership aiming to "provide clients with best-in-class office operations by combining WeWork's proprietary hospitality and technology-enabled services" with Cushman & Wakefield's asset and facilities management services. Since then, the two have seen interest from major institutional CRE owners and Fortune 500 occupiers, which is leading to some pilot program opportunities.
---
READ ALSO: These Cities Are Tops for STEM Job Growth
---
Two initiatives should help the partnership grow WeWork's landlord and tenant-focused offerings. The first will focus on helping building owners and corporate occupiers improve the daily user experience through use of WeWork's proprietary software that will integrate traditional building features like access control and reservation systems with onsite hospitality and amenity programming.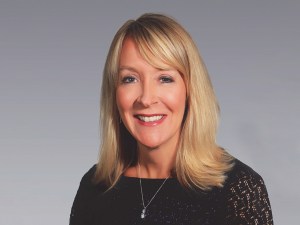 As workers return to the office, Cushman & Wakefield noted, corporate occupiers have been very focused on managing the employee experience.
The same technology will also provide access to asset usage data, thereby guiding capital investments to support leasing, tenant or employee retention, operational efficiency, energy goals and, ultimately, return on investment, according to a prepared statement.
The second initiative will allow owners to create new revenue streams by operating flexible workspace centers within their portfolio. The plan is that, as those tenants grow out of flex space, Cushman & Wakefield will be able to convert tenants into more traditional office space in the same building.
Owners, tenants, employees
WeWork has demonstrated that it can "build a tenant experience that people are drawn to, and they've been a pioneer in using technology to efficiently manage that experience and the office space around it," Brett White, executive chairman & CEO of Cushman & Wakefield, said in a prepared statement.
The partnership, he continued, will let Cushman & Wakefield scale WeWork's technology relating to the tenant experience beyond their WeWork-branded spaces into the rest of the office market.
Marla Maloney, president of asset services at Cushman & Wakefield, added that property owners are now more than ever looking for a competitive advantage to drive tenant demand for their offices, while today's office worker has elevated expectations for a workplace experience that is convenient and customizable, allowing them to build a community with other workers.
Following the high-profile 2019 withdrawal of its planned IPO, WeWork finally arrived on the NYSE just last month via a $9 billion merger with special purpose acquisition company BowX Acquisition.
The merger brought renewed attention to a surge in SPAC mergers in CRE and the proptech industry.