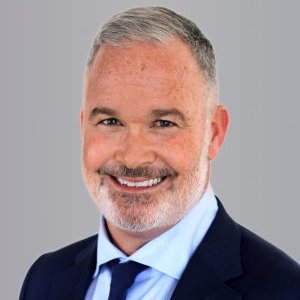 San Francisco–Cushman & Wakefield recently announced the naming of established Bay Area real estate veteran Kevin Brennan as executive managing director, San Francisco tenant representation leader.
Brennan has over 24 years of commercial tenant advisory experience, has completed over 6.5 million square feet of transactions for JLL and 1 million square feet of transactions for Transamerica Corp.
"We couldn't be more thrilled to welcome Kevin to Cushman & Wakefield," said San Francisco Market Leader J.D. Lumpkin in a press statement.
In 1999, Brennan helped open The Staubach Company's San Francisco office. At The Staubach Compay (now JLL), he served both as Director of the Corporate Services Group and as a Managing Partner.
His specialties include developing, locating, and financially executing occupancy strategies into tangible office space and corporate headquarters solutions.
"I'm delighted to be part of an internationally respected firm like Cushman and Wakefield.  I'm very much looking forward to leading the tenant representation team in San Francisco, while also building upon the firm's impressive client roster," said Brennan in prepared remarks.
Throughout his career, Brennan has been awarded numerous industry accolades and awards. These include The San Francisco Business Times highest ranking tenant-only commercial real estate consultant and the official Top Individual Real Estate Broker List in San Francisco. Costar Group has added his name to the annual national list of "Power Brokers" every year since the inception of this award, over a decade ago. He also received the California Real Estate Journal's "Deal of the Year" award.
Brennan earned a BA in Political Science from the University of California, Los Angeles. His professional affiliations include serving as former Chairman of the Young Entrepreneurs at Haas (YEAH) at the School of Business, UC Berkeley, and he is a former Board of Directors member for Raphael House.