January 12, 2012
By Nicholas Ziegler, News Editor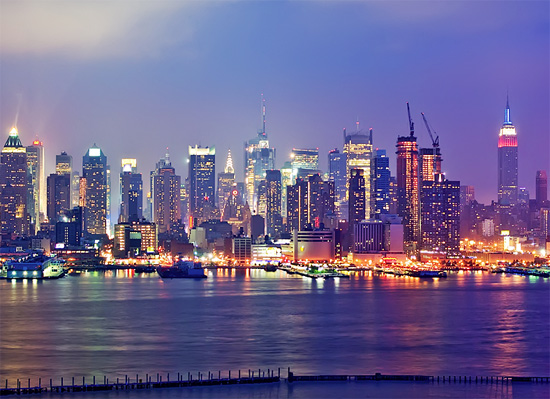 New York City's year-over-year office-leasing activity for 2011 exceeded 2010's volume by more than 16 percent, according to a new report by services firm Cushman & Wakefield. According to the report, Manhattan's three main submarkets remained three of the four tightest Central Business Districts in the nation, with Midtown South leading the way with a 6.4 percent vacancy rate. The city as a whole remained the largest CBD in the country, with a total of 393 million square feet of space and, according to Cushman's numbers, accounts for a quarter of all CBD space in the nation.
"2011 has been a strong leasing year backed by the revival of Downtown and the World Trade Center and the record number of large lease transactions around Manhattan," Joe Harbert, Cushman's COO of the New York metro region, said.
As Commercial Property Executive reported in its October issue, the WTC development will feature more than 10.3 million square feet of leasable space. Cushman was integral in signing the 1 million-square-foot Condé Nast lease in One World Trade Center, representing the landlord in the deal. Additionally, the city leaded 600,000 square feet of space in Four WTC, and Wilmer Cutler Pickering took more than 336,000 square feet in Seven WTC – which is now fully leased.
Overall average asking rents in Manhattan registered $57.23 per-square-foot at the end of the year, up $2.89 per square foot or 5.3 percent from $54.34 a year ago and the highest asking rent since August 2009. The largest increase in rents was recorded in the most expensive market in the nation, the Midtown Class A market, where average asking rents reached $71.22 per square foot, up 5.9 percent from a year ago.
The market with the fastest asking rent growth was Midtown South Class A, where the vacancy rate stood at 4.6 percent at the end of 2011 and the asking rents increased 14.6 percent from a year ago. The class-A asking rent at year-end was $57.44, up from $50.13 a year ago. The Midtown market, which ended the year with a 9.6 percent vacancy, down 1.0 percent from 10.6 percent a year ago, saw an increase in class-A asking rent of 5.9 percent to $71.22 from $67.27 a year ago.
Following a strong 2011, Cushman & Wakefield pointed to remaining uncertainty in the global economy that could slow activity, but noted recent employment growth and the strength of the local technology sector as positives for 2012. "The outlook is clouded and new leasing activity is unlikely to approach the strong levels of 2011. That being said, a positive we can look to is a technology sector that is rapidly growing and continuing to hire," Ken McCarthy, senior economist and senior managing director at Cushman, said.
By industry, financial services accounted for 29.7 percent of all leasing by year-end, followed by information/media at 25.3 percent, government, education and social services at 9.9 percent and apparel at 9.0 percent.