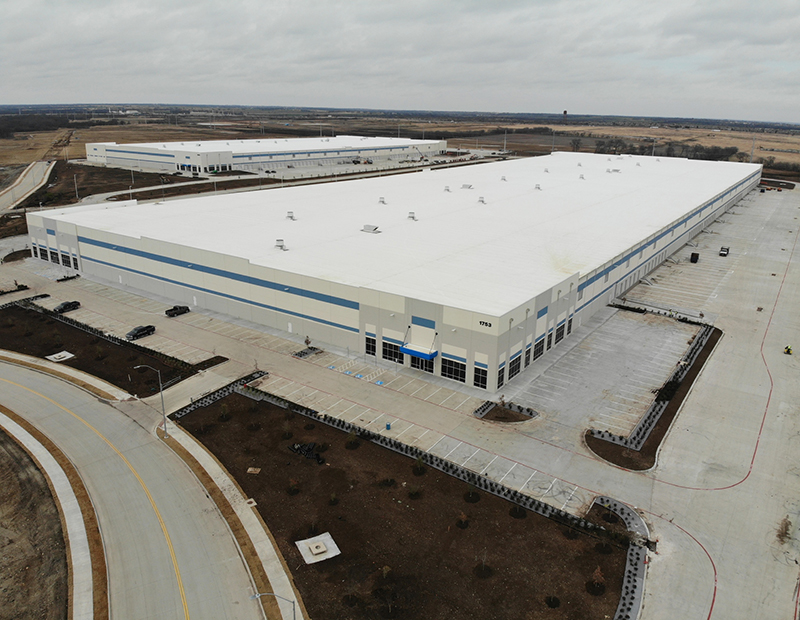 Transwestern Investment Group has landed a full-building lease for a newly acquired, 705,955-square-foot distribution facility in north Fort Worth, Texas. CTDI signed the lease for the property at 1753 Chaplin Drive, its fifth location in the state.
Completed last December, the advanced facility has 36-foot clear height and is located roughly 20 miles from Dallas/Fort Worth International Airport. Real estate investment management firm Transwestern Investment Group purchased the asset from DHL Supply Chain on behalf of a separately managed account in December, together with a 494,041-square-foot facility at 15453 Wolff Crossing.
"In addition to the building's location and size, CTDI was attracted to the speed with which it could move in and become operational," commented Richard Yeh, managing director at Transwestern Investment Group, in prepared remarks, adding that the entire lease negotiation process took less than six weeks. Pennsylvania-based CTDI is an engineering, logistics and repair company servicing the telecommunications industry.
The surrounding industrial submarket is booming, with 2 million square feet of space currently being built, according to research from Transwestern Commercial Services. Elsewhere in the Dallas/Fort Worth metro area, Duke Realty Corp. leased out a 189,200-square-foot warehouse in Grand Prairie to Cherryman Industries just last month.