By Gail Kalinoski, Contributing Editor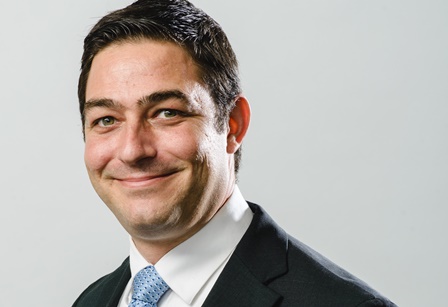 We Are Pop Up, an online marketplace for pop-up properties, has launched a new crowdsourcing retail property agency at MIPIM in Cannes. The London-based firm says its ShopShare platform enables the general public access to retail property listings anywhere in the world.
By putting the advertising and leasing tools in the hands of the public, local communities can spread the word about available shops and spaces much more quickly. It also allows entrepreneurial retailers and start-up brands to test markets by taking small spaces, including kiosks or empty shop walls, to sell their products, according to the team behind We Are Pop Up, founded in 2013 by CEO Nicholas Russell.
"With We Are Pop Up, our mission was to make finding retail space instant and easy. We also had the goal that our platform put control of retail shops back into the hands of people and local communities," Russell said in a news release.
Russell said the ShopShare crowdsourcing platform is a game-changer because it is available globally and gives the public power to lease retail property.
He said ShopShare was developed after they noticed We Are Pop Up users building international businesses on that platform. Since 2013, We Are Pop Up customers have launched more than 1,000 pop-up shops across London, the United Kingdom and Europe. It allows users to book retail sites in minutes rather than weeks or months with a traditional broker.
"ShopShare is in response to demand as We Are Pop Up's research presents solid evidence that retail brands want to test new markets, build brand awareness overseas and meet their global customers," Russell said.
"Property agents help retail brands find space, and they take a commission on the deal. All we have done is provide everyone with the opportunity and tools to help retail brands find new locations and make a commission on the deal themselves, while activating potentially vacant or underutilized shop space," he added.
Russell said the platform has the potential to move into the office market and other commercially used spaces.
"We hope this crowdsourcing concept creates further spin-off businesses and new and exciting sub-sectors of retail and property are discovered by innovative pop up entrepreneurs," he concluded.
We Are Pop Up launched the ShopShare platform the same day of a MIPIM workshop called "Digital Economy Challenges Real Estate Sector: Disruptors at the Door" that focused on how technology, particularly the mobile revolution, is changing the real estate industry.