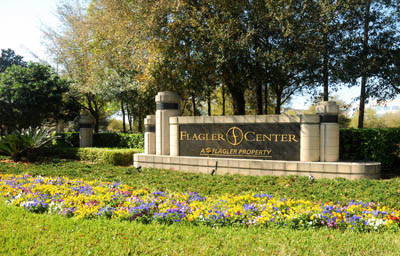 By Barbra Murray, Contributing Editor
Crocker Partners has just doubled the size of its portfolio in Jacksonville, Fla. The Boca Raton-based investment and management firm acquired 12 buildings at the Flagler Center, a 1.4 million-square-foot office and industrial business park. In joint venture with Investcorp, Crocker purchased the assets for $132.2 million.
Spanning more than 1,000 acres in the Baymeadows/Butler submarket, Flagler Center opened in 2005 and is considered one of Jacksonville's premier business parks, anchored by Citicorp at one end and Baptist Medical Center South at the other. The 12-building collection that Crocker now claims as its own is 81 percent occupied and  encompasses 602,000 square feet of premier office space, 399,600 square feet of two-story professional office accommodations and 357,600 square feet of industrial space.
"This was a rare opportunity to acquire a dozen buildings across three product types at a significant discount to replacement cost," Tom Crocker, managing partner at Crocker, noted in a prepared statement. "Jacksonville is a very attractive market, and Flagler Center has the potential for significant return as we apply our asset and property management expertise."
Indeed, there's potential. Confidence is on the rise in Jacksonville and companies are in growth mode. "The business climate in 2014 continues to trend positive, with no new speculative office construction underway," according to a second quarter report by commercial real estate services firm Colliers International. "Expansions are expected to continue, as businesses see growth coming from all economic sectors, with employment in the area continuing to improve."
But it's not just about Jacksonville for Crocker. The company has added a few assets to the Florida segment of its Southeast and Southwest U.S. portfolio over the past several months. In February, Crocker acquired the 174,000-square-foot Trafalgar Court in Maitland, with plans for repositioning the four-story office building, and late last year the company joined forces with Cornerstone Real Estate Advisers L.L.C. to purchase the landmark 256,000-square-foot Esperanté office tower in West Palm Beach.