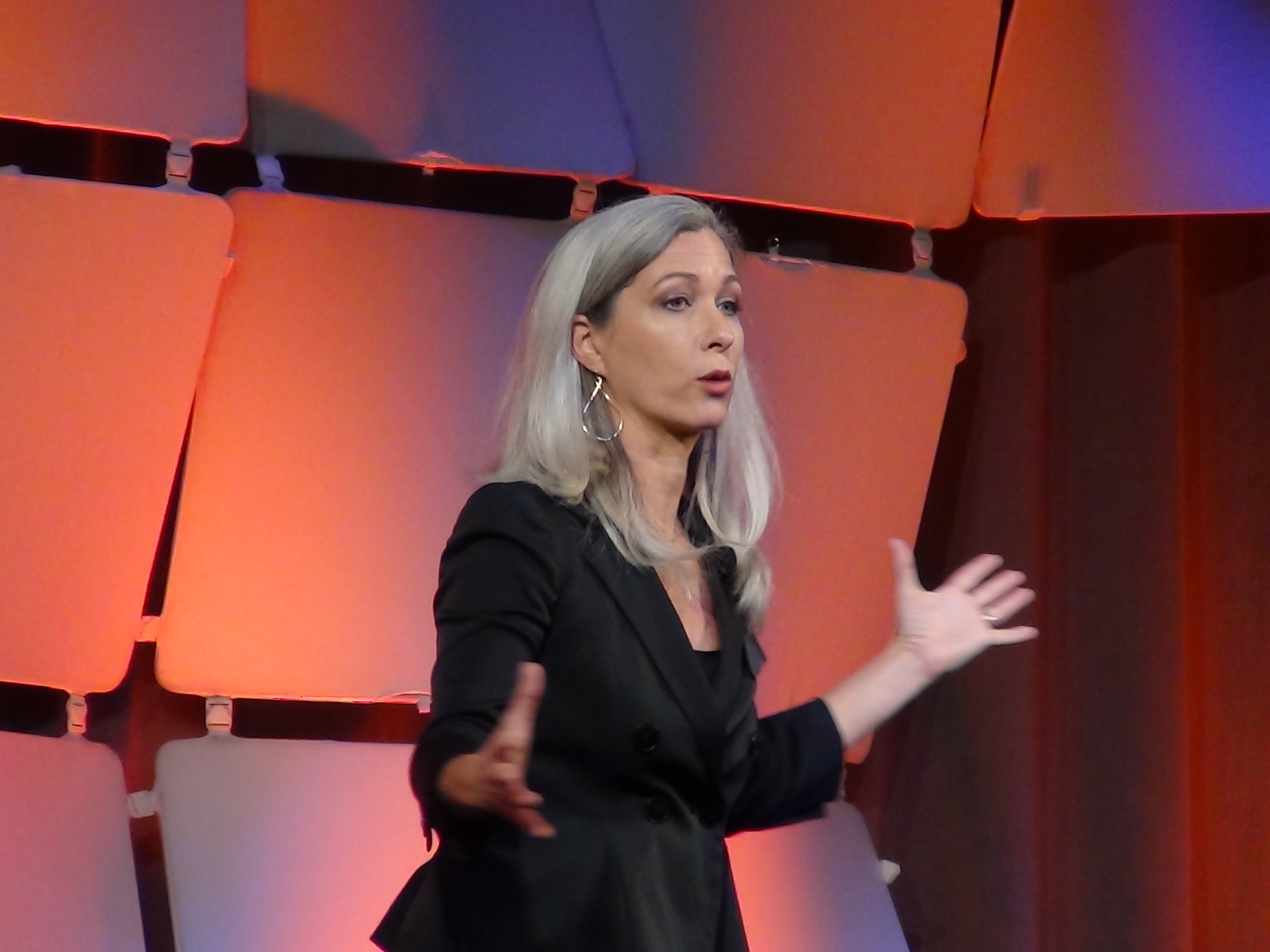 By Suzann D. Silverman, Editorial Director
Caught between two opposing forces, the Federal Reserve faces a struggle to plan its next move, according to economist Marci Rossell. A keynote speaker at the CREW Network Convention & Marketplace late last week in Bellevue, Wash., the Delphin Investments economist, formerly chief economist for CNBC and a one-time associate economist for the Federal Reserve Bank of Dallas, noted the improvement in U.S. consumer spending juxtaposed against the downturn in the Chinese economy, which she anticipates will be much worse than anyone has foreseen.
"I worry about the things we're not expecting," she said, and predicted that the Chinese crisis could make Japan's in the late '80s and early '90s appear small by comparison. Indeed, she termed China's current woes a combination of two particularly difficult past economic crises: Japan's and the Asian flu of 1997 and '98. Japan's, she pointed out, occurred in the midst of a massive real estate bubble, during which the stock market peaked. Once expected to overtake the U.S. and become the next world power, it never recovered and never actually did surpass the U.S. economy. China, which has likewise been looked on as a coming world power, is still an emerging nation, she emphasized. And since its stock market peaked in June, the value has fallen a whopping 37 percent. Couple that with the devaluation of its currency, similar to that of Eastern Asian nations in July 1997, "and a slowdown is going to be very, very painful," she declared.
In the case of the Asian currency crisis, the U.S. underestimated the impact of cheap commodities on business, Rossell noted, predicting a big fallout in the next six to nine months.
A counterbalance for U.S. markets, however, is the return of domestic consumer confidence to levels not seen since before 2007. That has been buoyed by a number of positive events: the return of housing prices, a year ahead of their expected recovery date; the unemployment rate's return to normal levels (albeit sans wage growth); and cheap oil and gas ("do not overestimate the power of the pump in terms of incentivizing consumer confidence," she noted).
Thanks to domestic improvements, Rossell agreed with the prevailing expectation that the Fed will probably increase interest rates — slightly — before the end of the year, with even the impact of the Chinese crisis on the U.S. economy only taking three to six months to settle. The global impact, however, will present a much longer-term problem, she warned.