By Suzann D. Silverman
The Counselors of Real Estate Chairman Scott Muldavin evaluates the most significant findings among the real estate advisory organization's 2017-2018 ranking of the Top 10 Issues Affecting Real Estate.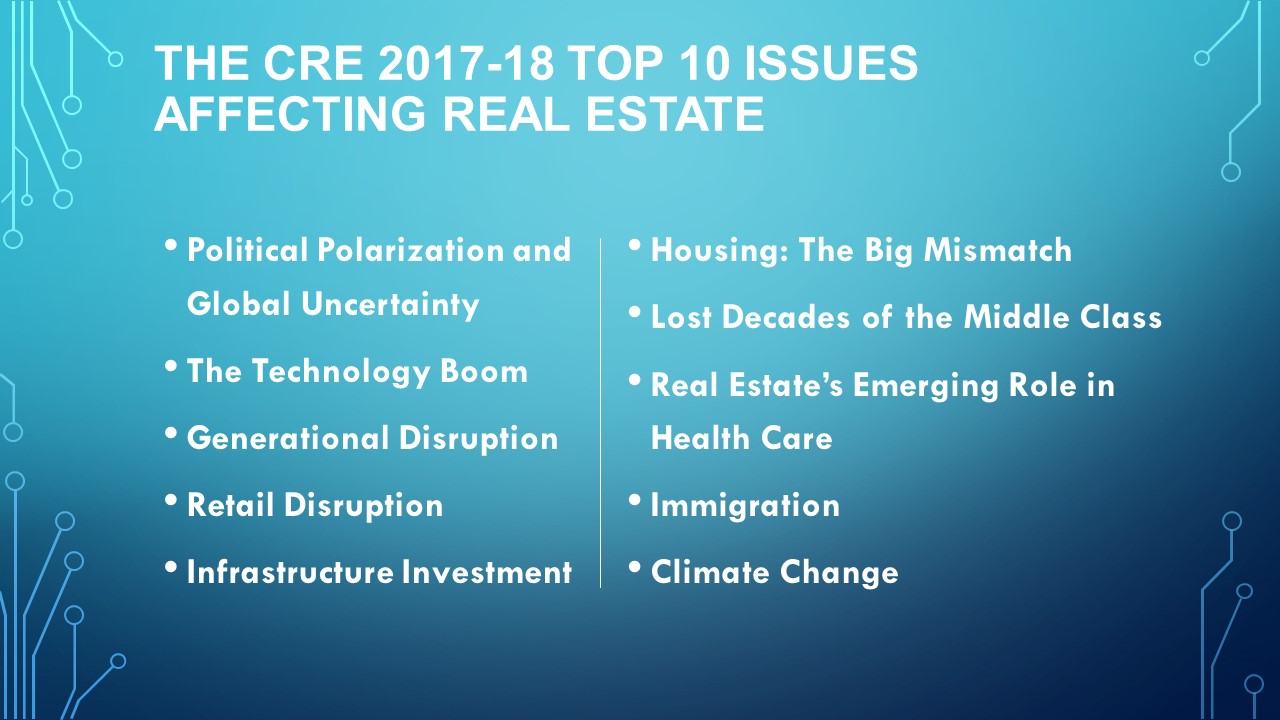 He offered his observations to CPE following the unveiling of the new ranking at the National Association of Real Estate Editors' annual Real Estate Journalism Conference.
Muldavin offered further comments about the most surprising trend (climate change) and other key takeaways.