By Timea Papp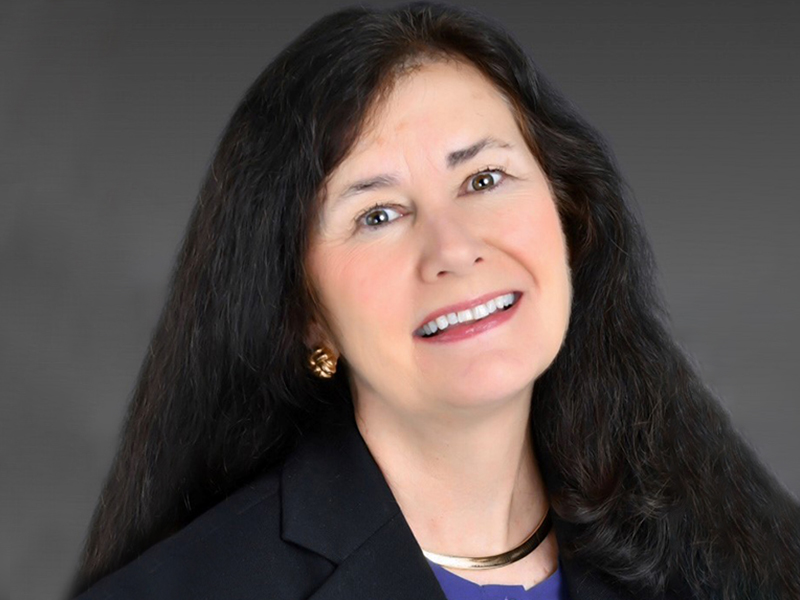 The retail sector has been the subject of many discussions, reports and panels lately, as dilemmas surround the future of brick-and-mortar stores in the wake of the multifaceted progress of online shopping. However, retail owners are tackling challenges head-on and are adapting to the new real estate environment.
Kim Ashby, partner & lawyer with Foley & Lardner, spoke to Commercial Property Executive about the ways retailers can manage situations created by rising interest rates and decreasing earnings. Ashby also painted a picture of the future for traditional businesses and outlined the opportunities arising in the current climate.
How can retailers navigate the situations created by rising interest rates and falling sales revenues?
Ashby: Fluctuating interest rates should be deemed a benefit to the commercial property owner, whether the rates are rising or falling. Stagnation in interest rates chills buying and selling and can cause a malaise in the marketplace that affects values negatively. If that be the case, rising interest rates should incentivize parties with investment intent to move forward with plans and capitalize on borrowing before rates accelerate more.
Rising interest rates also compel a review of inventory. This "spring cleaning" ties in with the challenge of falling sales revenues. The analysis begins with a review of why revenues are falling. If it is attributable to the eutrophication of a neighborhood, it may be time to move and cut losses if foot traffic is the only reliable source of income. While the retail world is still in the mode of expecting deliveries at their doorstep, a retooling might include downscaling the foot traffic part of the business.
If the analysis concludes that the goods and services of the business itself are falling into obsolescence, a study of delivery to the marketplace may be in order. Maybe a redesign of the physical plant can address falling revenues—e.g. taking a darkened interior venue and installing lots of glass for exterior light, modernize artificial light, offer specials, tastings, social events and other targeted gatherings with an introduction of the venue to new potential shoppers and patrons. The current climate is rife with new opportunities. The danger is falling into the trap of believing that the old ways of generating net operating income are going to continue to produce indefinitely.
What are your predictions for the future of brick-and-mortar businesses?
Ashby: It depends on who you are and where you are. The "location, location, location" concept is going to drive success. Beyond this tried and true observation, new brick-and-mortar that is on the drawing board or does not have its material stored on site will be immediately impacted by the announcement of U.S. tariffs on steel and aluminum. There is already a spike in domestic prices of these commodities needed for the construction of any vertical building. If a remedy is not presented to ameliorate the tariff situation in the short term, new construction may come to a screeching halt domestically.
Renovation of existing properties will see the same challenge—on a smaller scale—and will see the most success in older sectors that are being reinvigorated by GenXers and Millennials living and working in urban areas which did not have much of a residential population before. The revitalization of older properties in core downtown areas started several years ago when downtown apartment buildings started to proliferate and take hold. The need for accompanying services like restaurants, entertainment centers and other types of retail within walking distance of urban housing has been the most promising entré into new brick-and-mortar businesses.
How can retailers adapt their omnichannel practices to sustain a competitive advantage?
Ashby: Generally, omnichannel is defined as a multichannel sales approach that integrates the customer experience so that shopping in a store or online is a seamless experience. Younger consumers would think standing in line to buy coffee at Starbucks is so 1970s because ordering in advance on a smartphone is so easy and seamless. This practice works best with purchases made at a store where sales profit is recovered by that store. When the experience turns into foot-traffic shoppers examining products in a franchised store and opting to buy them online from the franchisor, the competitive advantage slips away and turns against the retailer.

A competitive advantage of omnichannel is clear in the example of a hotel stay which welcomes you with an online greeting several days before you arrive, offers you amenities—perhaps at a discount—provides you with weather information and directions, and potentially links you with an assistant concierge. When this experience is matched well on and after your departure, an advantage and a connection is born. This is the classic integration of an online and in-person omnichannel experience. The surveys of satisfied and happy consumers demonstrate that the personal touch is worth the investment every time.
What can retailers do in order to manage the generational shift from Baby Boomers to Millennials?
Ashby: Some retailers do quite well with the aging Baby Boomer population and would alienate the existing client base by trying to cater to Millennials. There is evidence that, before making a purchase, Millennials will more often go to product reviews and sites that post opinions on goods and services.
Caution is suggested for the retailer participating in sites which are subject to make-believe content, the "fake news" of retailing. Until there is a reliable way to prevent competitors and other parties, who may be ill-intentioned, from posting bad reviews, a foray into the advertising in social media should probably not be undertaken without the level of expertise and investment to best protect against the backlash of false reviews.
Image courtesy of Foley & Lardner LLP