Jeff Lefko, 26
Vice President, Hanley Investment Group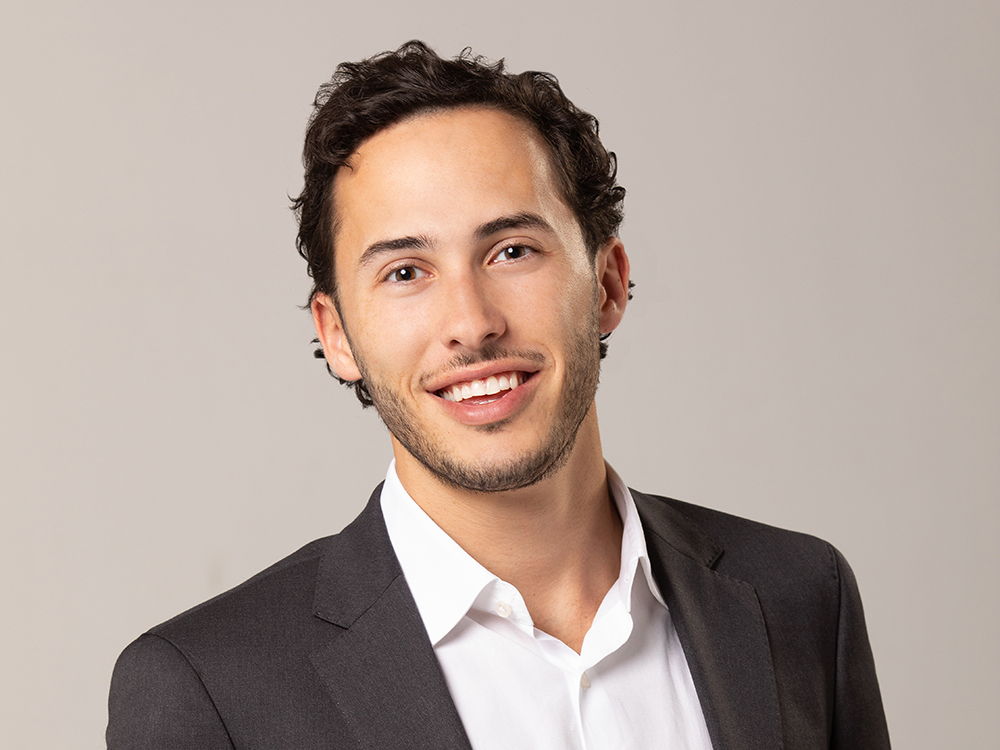 Being from the Midwest has really paid off for Los Angeles-based Jeff Lefko. "I am originally from the Midwest and have developed a passion for Midwest real estate and the people who develop it," he said. "Achieving the lowest cap rates for many net-leased assets across the country—including the lowest cap rate for tenants such as Starbucks, Aspen Dental, Raising Cane's and many more—is extremely satisfying."
In 2018, he closed 54 retail property sales worth more than $300 million, which earned him a place among the nation's top 1 percent of brokers in terms of number of properties sold, according to CoStar. During the last two years, the transactions portfolio of Hanley's youngest vice president ever has exceeded $500 million. Ninety percent of these deals came from "repeat clients" and many were out-of-state. In fact, the young professional has been one of the most active brokers in the single-tenant net-lease sales market nationwide.
Lefko's mother is a retail developer and his father a banker. "My mom has been in the real estate business for over 35 years, and her passion for the business is unmatched," he said. "She has taught me to be direct, aggressive and to always be thinking of new ways to create business. My dad has run a relationship-focused bank in the Midwest since I was born. He taught me about financing and the value of creating strong, enduring relationships."
Often, after school, he would join his mother on a tour of several shopping centers in Kansas City, learning about pad sites, inline shops and power centers. Later on, Lefko majored in real estate at the University of San Diego, graduating in 2014. A short time later, he joined Hanley Investment Group, where he handles nationwide retail investment advisory.
Despite his age, Lefko is appreciated for his vision and patience. "Jeff is one of the hardest-working brokers I've ever met. At such a young age, I admire his ability to get difficult deals to the finish line but also his forward thinking to help us achieve our big-picture goals," said Scott Taubin, senior vice president & principal at Kansas City-based RH Johnson Co. Taubin and Lefko first worked together on the execution of a breakup strategy for a large power center in the Midwest. "Since then, we have sold over $40 million in real estate through Jeff and his team."
Before successfully handling retail acquisitions and dispositions, Lefko obtained a culinary degree at Broadmoor Culinary School in Colorado. He also created a restaurant serving 400 customers weekly. "Working in the kitchen taught me patience. When making a risotto, you stir it over 1,000 times before you have the right texture, but at the same time you must have a sense of urgency or you will overcook it," Lefko said. "The same traits are required in investment sales."
The Main Turning Point in His Career: "Partnering with Bill Asher, my current business partner. Bill has taught me to always be thinking about the next step, before a client even knows what the next step is."
His Credo for Success: "Have the mindset that you will work harder than anyone else. Surround yourself with good people that are smarter than you and make you better each day. Be aggressive in pursuing new business, but remember, at the end of the day, it's about cultivating relationships and adding value to people's lives and businesses. When you put people first, new business will follow."
Meet the rest of CPE's Stars to Watch for 2019—commercial real estate's top young talent.