By Barbra Murray, Contributing Editor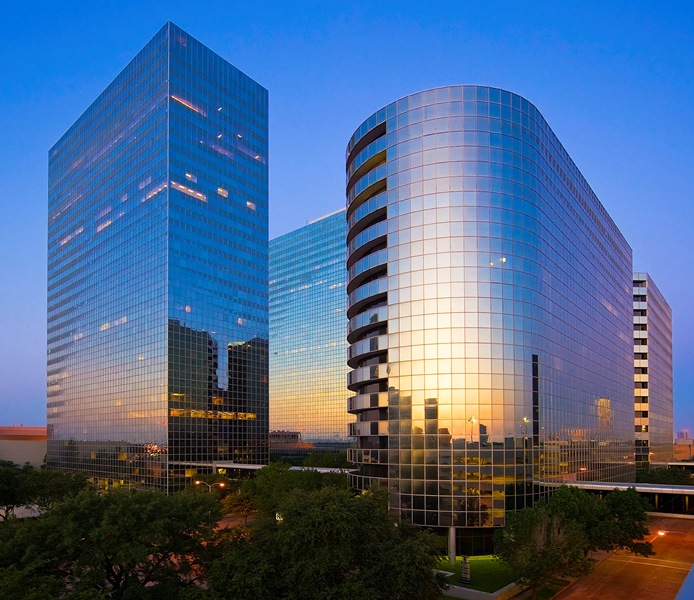 Cousins Properties Inc. just completed an acquisition that evokes memories of the high-flying, big-ticket transaction days preceding the real estate market collapse in 2008. The REIT has wrapped up the $1.1 billion all-cash purchase of Houston's 4.4 million-square-foot Greenway Plaza portfolio and Fort Worth's 980,000-square-foot 777 Main St. from affiliates of Crescent Real Estate Holdings L.L.C.
A wise move? "We think it's a good deal, the street thinks it's a good deal and we think that the street has and will continue to respond favorably to it," John Guinee, managing director with brokerage and investment banking firm Stifel Nicolaus & Co. Inc., told Commercial Property Executive.
A billion dollars buys a nice collection of assets; a nice, Class A, well-located, well-tenanted collection of assets. Greenway Plaza, sandwiched between Houston's central business district and the Galleria submarket, features 10 buildings, 100,000 square feet of retail space and a tenant roster that includes Occidental, Invesco and Transocean, all three of which have been occupants at the complex since the 1980s. The property, for which Cousins paid $950 million, is presently 92 percent occupied.
"I think it's a good piece of real estate in a great office real estate market, and it has some lease rollovers in 2017 and '18 so if it is a bad deal, no one will know until then," Guinee joked.  Additionally, Greenway offers room for growth; it contains four development sites with the capacity to sustain roughly 2 million square feet of additional development."
For $160 million, Cousins added another winner to its holdings with the 40-story 777 Main, located in the CBD of Crescent's hometown of Fort Worth. The high-rise is home to the likes of Frac Tech Services and XTO, ExxonMobil natural gas subsidiary. And while the property's current occupancy level of 91 percent will plummet to 72 percent by year's end with tenant Jacobs Engineering's substantial downsizing, Cousins has no trepidations about leasing up the additional space, as 777 Main's occupancy level over the last decade has averaged 96 percent.
Economic recovery or no, it's not every company that can plunk down a billion in cash for a real estate purchase, but Cousins deftly culled the funds, including $661.3 million in net proceeds from a public offering of shares of the company's common stock in August.
With the acquisition of Greenway and 777 Main completed, Cousins has effectively ballooned its presence in Texas in the blink of an eye and, as the company notes, at a significant discount to replacement cost. The REIT certainly has its reasons for focusing a spotlight on Texas right now. Lawrence Gellerstedt, president & CEO of Cousins, explained it during the company's second quarter earnings call in July. "First, we've had a very successful platform in Austin and Dallas for nearly 20 years, so we know the markets well. Perhaps even more important are the unrivaled economic and demographic tailwinds there."
It's been said that everything is big in Texas; the Cousins-Crescent transaction marks one of the largest office trades ever in the Lone Star State. Other such deals include joint venture partners Thomas Properties Group, California State Teachers' Retirement System and Lehman Brothers' acquisition of a premier 3.5 million-square-foot Austin portfolio from affiliates of Blackstone Real Estate Advisors for nearly $1.2 billion in 2007. In 2012, Thomas Properties and CalSTRS took a bigger piece of the pie and formed a separate joint venture to acquire what had become the 3 million-square-foot Austin portfolio for approximately $859 million from Lehman, an offshore sovereign wealth fund and the TPG/CalSTRS L.L.C. joint venture.
"We think the concentration that we currently have in Texas is fantastic and appropriate," Gellerstedt added during the earnings call.