By Stuart Eisenberg, Partner & RE Practice Leader, BDO USA L.L.P
While the commercial real estate sector continues to move full steam ahead toward a strong finish in 2015, uncertainty remains as to the potential effects of an interest rate hike. According to MarketWatch, stock market volatility and ongoing concerns around Chinese market slowdowns were "pivotal" in the Federal Reserve's decision last month to keep interest rates at near-zero levels, where they've hovered since late 2008.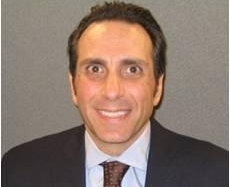 Since the Fed's decision was announced, outcomes have varied among different classes and types of REITs. Real estate companies offering long-term leases, which might not reflect the effects of rate hikes as quickly, have performed well since the announcement. As a result, healthcare REITs have rallied, while other sectors that are more exposed to the fluctuations of the broader economy and consumer finance, including mall REITs, have stumbled slightly, according to analysts at the Wall Street Journal.
REITs have several sources of worry around interest rates, and according to our 2015 RiskFactor Report for REITs, 97 percent cited rates as a top business concern this year. If rates jump too quickly from their current levels, the economy as a whole could suffer. Lower occupancy rates leading to lower rental income, coupled with the increase in interest costs, might hamper REITs' distributions. Given these potential consequences, we could see some apprehension persist within the investment community as long as the interest rates' future – and the resultant impact on tenants and investors – remains up in the air.
Could REITs' worries be overblown?
Many asset classes have felt the sting of persistent turmoil in the U.S. stock markets. REITs, however, were a notable exception, with gross returns jumping slightly over 3 percent in September, according to the MSCI REIT Index. While the decision to keep rates low could indicate that the Fed considers recent signs of economic growth to be fragile, underlying economic fundamentals appear sound for REITs. Rental costs are on the rise while construction costs remain moderate, limiting the supply of buildings and keeping prices steady. To be certain, the market is very active, but investors seem to be feeling a sense of cautious optimism until the future of interest rates becomes clearer.
While investors wonder how long this rate reprieve might last, many predict that even when rates do increase, the jump will likely be modest. As part of its decision, the Fed stated that the economy might need low rates "for some time," and Urban Land predicts that the first increase will likely "have little immediate impact on borrowers' pocketbooks."
Furthermore, the potential effects of a rate hike have been top of mind for REITs and REIT investors for quite some time, and many have likely already factored the potential risks associated with a rate increase into their strategies, and some have already done much of the heavy lifting by preparing for a bigger increase than what investors expect to see this year. Markets, consumers and investors are accustomed to near-zero rates, and as Wall St. Daily argues, "Interest rates will likely stay low for a very long time, and this should benefit REITs and REIT investors."
Material discussed is meant to provide general information and should not be acted upon without first obtaining professional advice appropriately tailored to your individual circumstances.