September 20, 2010
By Allison Landa, News Editor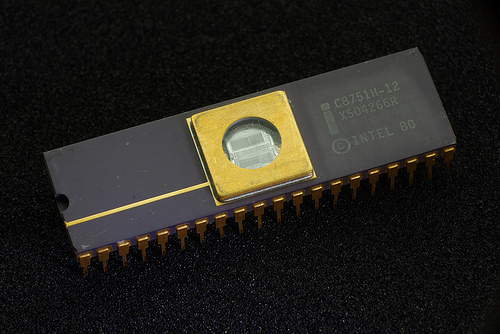 PHOENIX – Sunil Das had a message: Space matters, but cost matters too.
The general manager and director at Intel Corp. saw his share of cost-cutting during the recession and was forced to make creative moves in order to handle the turbulence. He and colleague CW Liong, Intel's Asia real estate manager, shared their observations at CoreNet's Global Summit during a panel titled "Rightsizing Real Estate Assets During the Economic Storm."
"I would have loved to walk over to the wall and flip the switch that said reduce costs, but none of that existed," Das said. "Fortunately, my team and I were proactively looking at things that we knew we should be doing in case of a downturn. Those of you who have been in the real estate industry know what happens, right? Things go up … and guess what happens? Things go down. So we've learned from the past and we were very cautious about how we were approaching our real estate portfolio."
Geographic demand drove a great deal of Das's real estate-related decisions. A decade ago, Intel had about 70 percent of its real estate assets in the United States, but today that figure is down to 59 percent of the 54 million-square-foot portfolio, which covers 63 countries.
In turn, Intel's Asian portfolio has doubled.
"Most of Intel's revenue, more than 70 percent, is from overseas," Das said. "So when you think of growth happening overseas, it kind of makes sense, doesn't it? The demand in Asia is phenomenal."
There were many challenges to Intel's real estate portfolio, he said. These included major uncertainty in terms of world demand for Intel's chips, a sharp drop in profit, mounting pressure to drastically reduce cost, difficulties with stability and growth sustainability and optimizing and right-sizing of the global real estate portfolio following corporate right-sizing.
So how did the company move ahead?
It worked to protect shareholder value, while at the same time paying attention to control and compliance as well as employees' quality of life. Additionally, Intel focused on efficiency gain across organizations in terms of cost and operations while positioning real estate assets to meet long-term strategic corporate goals.
"It's very easy to lose sight when it's (tumultuous)," Liong said. "At Intel we need to have a big picture … These challenges are real. We had to get this off really quick by looking to the things that we have done in the past and what we can change to move forward."
That includes planning to achieve global office utilization of 95 percent by 2012 along with lowering real estate cost by 30 percent from 2008 to 2010 and disposing of non-core assets, thereby reducing Intel's office portfolio by 2 million square feet.
"The key message is that we have to be proactive in everything we have to do," Liong said. "Every effort counts."
CoreNet's Global Summit continues through today. For up-to-the-minute observations from the conference, check out CPE's Twitter feed.