By Barbra Murray, Contributing Editor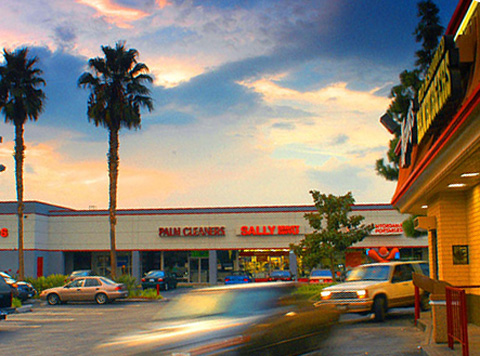 Coreland Cos.' management responsibilities just got a lot bigger. The company recently landed a contract to manage a 1.2 million-square-foot Southern California portfolio of neighborhood retail properties owned by Watt Properties.
"To get a management assignment for a million-square-foot portfolio from a regionally recognized institutional real estate firm like Watt was a good victory for us," Chris Hite, president of Coreland, told Commercial Property Executive. "That's really where we see our company going as we come out of this recession."
Consisting of approximately 745,600 square feet, the bulk of the group of 12 nicely-performing assets is located in Orange County and includes Alicia Towne Plaza; Edinger Plaza; Canyon Village Plaza; Anaheim Towne Center; La Habra Towne Center; Landmark Plaza; and Magnolia Plaza. An additional four properties are sited in Los Angeles County and account for nearly 388,900 square feet: Norwalk Plaza, Santa Fe Springs, Van Nuys and La Verne Center. The nearly 53,500-square-foot Riverside Towne Center in Riverside County completes the group.
"We are regionally focused and we've been in business for 22 years," Hite noted. "For a company like Watt, I think we were a very solid candidate to come in and oversee a large segment of their retail portfolio — essentially half of their Southern California portfolio — when they made the decision to outsource management."
Coreland's responsibilities will extend just a bit beyond management. While the company will not handle new leasing activity, it will oversee retention efforts. "We're very good at understanding retail and retailers because we are regionally focused and our whole business model is very service-oriented; service to our clients, service to our tenants. It puts us in a very good position to retain tenants and handle those negotiations."
The retail market in Southern California did not escape the ravages of the economic downturn. And while conditions are improving, hindrances remain. "The reality is most retail property owners are faced with the same challenges," he explained. "There are a number of variables to retail in terms of location, demographics and quality but in general, retail has suffered from the broader economy. One, you've got high unemployment. A year ago, we were at approximately 12.1 percent. We just broke 11 percent in January, but that's still rather high. Combine that with the fact that 25 to 35 percent of homeowners are illiquid significant negative pressure on sales."
However, there are most certainly signs of life in retail in the Golden State. High or no, the unemployment rate has declined consistently over the last five months and shoppers are doing more shopping. The slow but steady improvement in the climate has influenced investors' behavior. "There definitely has been a period of time when there was quite a bit of non-performing retail real estate in the market," Hite said. "Additionally, the prices didn't quite seem right and we didn't see the volume of buyers we really expected to see, especially in the B and C properties, but now that appears to be changing. Buyers perceive that we may have hit a bottom and are so they are saying, 'let's get back in now.'"
Throughout the downturn, Coreland has been very much in the game; however, with the change in investors' behavior comes a bit of a change in the company's focus. "We have two different kinds of clients. One has been lenders and helping them deal with non-performing real estate properties that needed work to get them positioned to essentially be resold. Our other client type has been owners of performing portfolios like Watt and other companies that are looking to position themselves for growth, looking for opportunities as we come out of this recession. These are healthy owners and buyers that are being opportunistic and capitalizing on depressed occupancy levels and depressed values to buy at the right time. Those are the clients that we are really going to focus on."