By Balazs Szekely, Associate Editor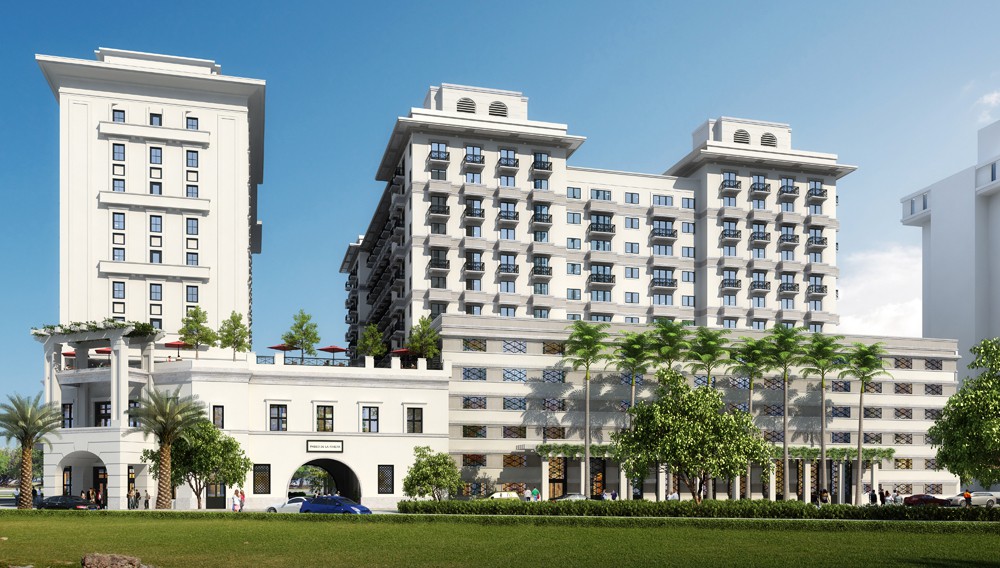 Washington, DC has given the green light to a transit-oriented development (TOD) in Miami, which promises to show a new direction for development in the Magic City. Paseo de la Riviera is proposed for Coral Gables, and the Transit Oriented Development Institute has officially endorsed its groundbreaking.
Paseo de la Riviera is a pedestrian-friendly, mixed-use project with a goal to break the traditional single-use, car-oriented development pattern in the area around Coral Gables' main traffic arteries. The proposed project is situated on the historically congested US1 S Dixie Highway, across the street from the University of Miami campus and metro station and close to the Biltmore Hotel. The project will include a hotel, residences, retail, restaurants and  outdoor cafés, public art displays, parking and a high quality pedestrian space (the Paseo) through the middle of the development. It will also offer quick access to a major new regional bike trail and the nearby metro station—via a soon-to-be-built pedestrian bridge.
The project was presented at last week's national Transit Oriented Development Conference in DC, where federal, state, and local agencies, leading national developers, city planners, transit agencies, business leaders, investors, nonprofits, advocates, and environmental organizations gathered to share TOD best practices, and federal and state efforts to encourage TOD across the nation.
Image source: paseodelariviera.com