By Barbra Murray, Contributing Editor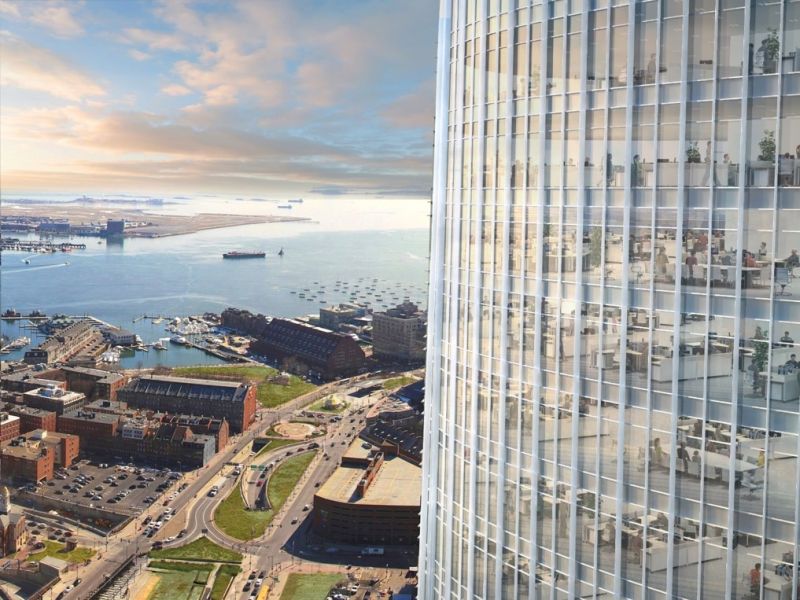 Boston—Construction has gotten underway on Bulfinch Crossing, a 2.9 million-square-foot mixed-use project in Boston. Developers National Real Estate Advisors LLC and The HYM Investment Group LLC have joined local leaders to celebrate the commencement of the $1.5 billion undertaking, which will be credited with ushering in a new era in Beantown.
It will be quite the transformation of two full city blocks in downtown Boston. Designed by Pelli Clark Pelli and CBT Architects, Bullfinch Crossing will emerge from what had been the sprawling, 50-year-old Government Center Garage, presenting a host of offerings designed to transform the area into a new hub and link surrounding neighborhoods in the process.
"We envision Bulfinch Crossing as part of the ongoing evolution of Boston. It is symbolic of the new urban experience—one that is highly connected to the community and by transit; one that embraces a variety of uses; and one that emphasizes thoughtful and purposeful design to make it an exciting destination," Thomas O'Brien, founding partner & managing director of The HYM Investment Group, said in a prepared statement on the project's naming in June 2016.
Ultimately, Bulfinch Crossing will feature six buildings, including the 1.1-million-square-foot One Congress office high-rise, which will serve as the property's anchor, as well as a mid-rise boutique office tower. Two residential towers, one of which will be the tallest apartment rental tower in Boston, will also sprout up on the site, yielding a total of 800 luxury condominium and apartment units. And comprising the "play" element of the live-work-play destination will be 82,500 square feet of retail space to include a 25,000-square-foot retail building. A 200-room hotel will round out the project, which will sit above two subway lines. Parking and public space will abound as well.
Construction of Bulfinch Crossing will create in excess of 1,200 construction jobs. The development could reach full build-out over a period of five to 10 years.
Image courtesy of Pelli Clark Pelli