By Adriana Pop, Associate Editor
MyPorter, a startup business specializing in concierge self-storage, has launched its service in the Atlanta metropolitan market.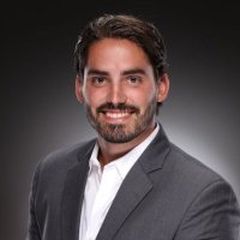 The company uses an online platform that allows customers to schedule item pickup, maintain a digital photo inventory of their items, and arrange delivery of items to their home.
MyPorter offers by-the-bin storage, with prices starting at $7.50 per month per bin, with a minimum stay of three months. Pricing on over-sized items ranges between $15 and $30. Customers can request delivery of any of their items at any time via the company's online portal for a flat fee of $20. Same-day service is available for an additional $10.
"While demand for storage is high, the soaring costs along with the cumbersome and archaic process of self-storage make it an area ripe for disruption," Jason Kay, founder of MyPorter said in a prepared statement. "Especially in today's on-demand economy, there's no reason why people in need of storage shouldn't be able to have a digital platform for storage in which they can have their goods picked up and delivered anytime, anywhere."
The self-storage sector has been one of the fastest-growing areas of the U.S. commercial real estate industry over the past 35 years, according to the Self Storage Association. Today, nearly 10 percent of all American households currently rent a traditional self-storage unit.
Atlanta is following this trend, and since the metro currently ranks as one of the most thriving apartment markets in the nation, MyPorter is also teaming up with apartment complexes in the area in order to provide preferred services to residents.
"We are excited to provide our Atlanta residents a new option for storage that gives them unlimited space in an on-demand platform," stated Elliot Howell, vice president of development at Trammell Crow Residential. "This service will have a significant positive impact on the way our apartment residents store their belongings."
MyPorter joins valet storage operator Closetbox in serving the Atlanta market, Inside Self-Storage reported.
The metro Atlanta communities MyPorter currently serves include Marietta, Roswell and Alpharetta. The company plans to expand to additional urban centers in the Southeast by early 2016.