By IvyLee Rosario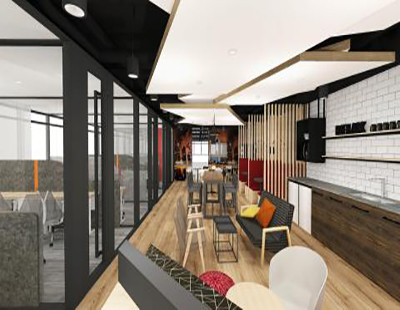 Compass Offices is expanding and redesigning its flexible work space at Singapore Land Tower. The company plans to add a second floor featuring purposefully-built serviced offices, breakout and co-working spaces. 
Located in the heart of Singapore's central business district, more than 660 workstations will occupy the 19th and 30th floors of the building.
Growth in flexibility
"The decision to expand and re-imagine our centre was a logical step in our business growth strategy," said Andrew Chung, CEO of Compass Offices, in prepared remarks. "The area is rich with innovation and diverse talent giving us the opportunity to further increase our ability to service current and future clients."
 By providing flexible work spaces, mail handling, professional services, advanced IT and multi-functional work areas, clients will be able to keep overheads to a minimum, while focusing on growing businesses. Located next to Raffles Place, Singapore Land Tower is surrounded by boutiques and luxury stores, flagship hotels, art galleries, restaurants and night life.
Co-working spaces are increasing in popularity, with temporary rentals providing an alternative work lifestyle for companies and employees. 
Image courtesy of Compass Offices