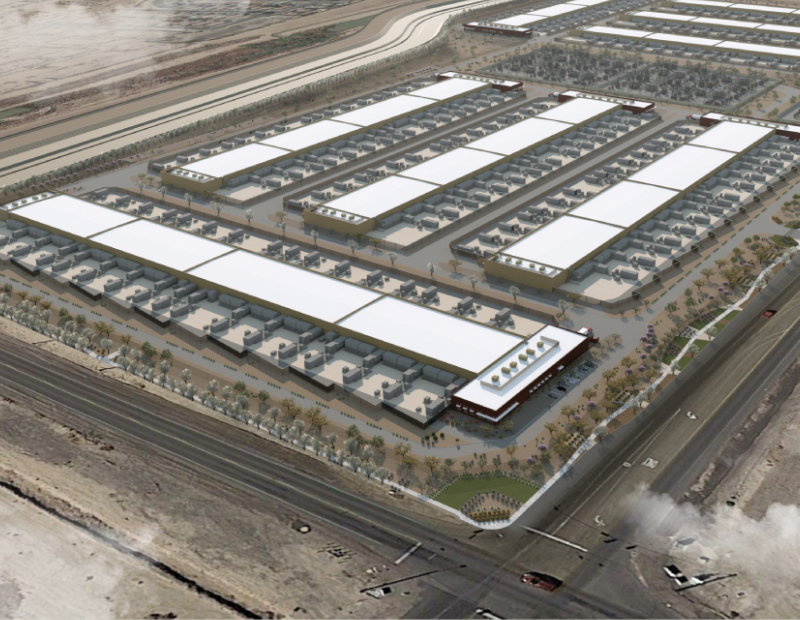 Compass Datacenters just announced a massive expansion plan. The wholesale data center developer, bolstered by new capital commitments, will invest $3 billion in the development of new data center campuses across the U.S. over the near term.
Compass will finance the growth spurt with the assistance of an expanded capital infusion from existing investors, RedBird Capital Partners and Ontario Teachers' Pension Plan, in addition to funds from a new investment partner, the Azrieli Group. Israel-based Azrieli, a real estate development concern, will provide Compass with $135 million in exchange of a 20 percent interest in the company with the option to increase the stake to 33 percent by the close of 2020, according to Reuters. RedBird and Ontario Teachers' first invested in Compass in 2017.
With added support from its investors, old and new, Compass has the requisite support for such planned endeavors as construction of the first two data centers at its suburban Phoenix campus in Goodyear, Ariz., which got underway earlier in July. Compass also commenced construction of the first 6 MW building at what will be a 500,000-square-foot campus in Loudoun County in Northern Virginia.
Big expansion, big demand
In outlining its new multi-billion-dollar growth program, Compass points to a void in supply of custom data center campus options for the increasingly hungry U.S. market. In the data center sector, 2018 marked a year of insatiable demand for space, according to a report by JLL, and 2019 has shaped up to be much like the previous year, with robust demand spurred by multi-cloud adoption and the advent of 5G network connectivity.
Compass has spent the past two years multiplying its footprint in the leading U.S. data center markets, which recorded 775 MW of absorption in 2018. Northern Virginia, which logged a whopping 270 MW of absorption last year, continues to hold the position of the leading data center market in the world. Phoenix is in the third position. Compass's expansion plans will yield more new developments in core markets characterized by high demand from cloud and hyperscale companies.