By Laura Calugar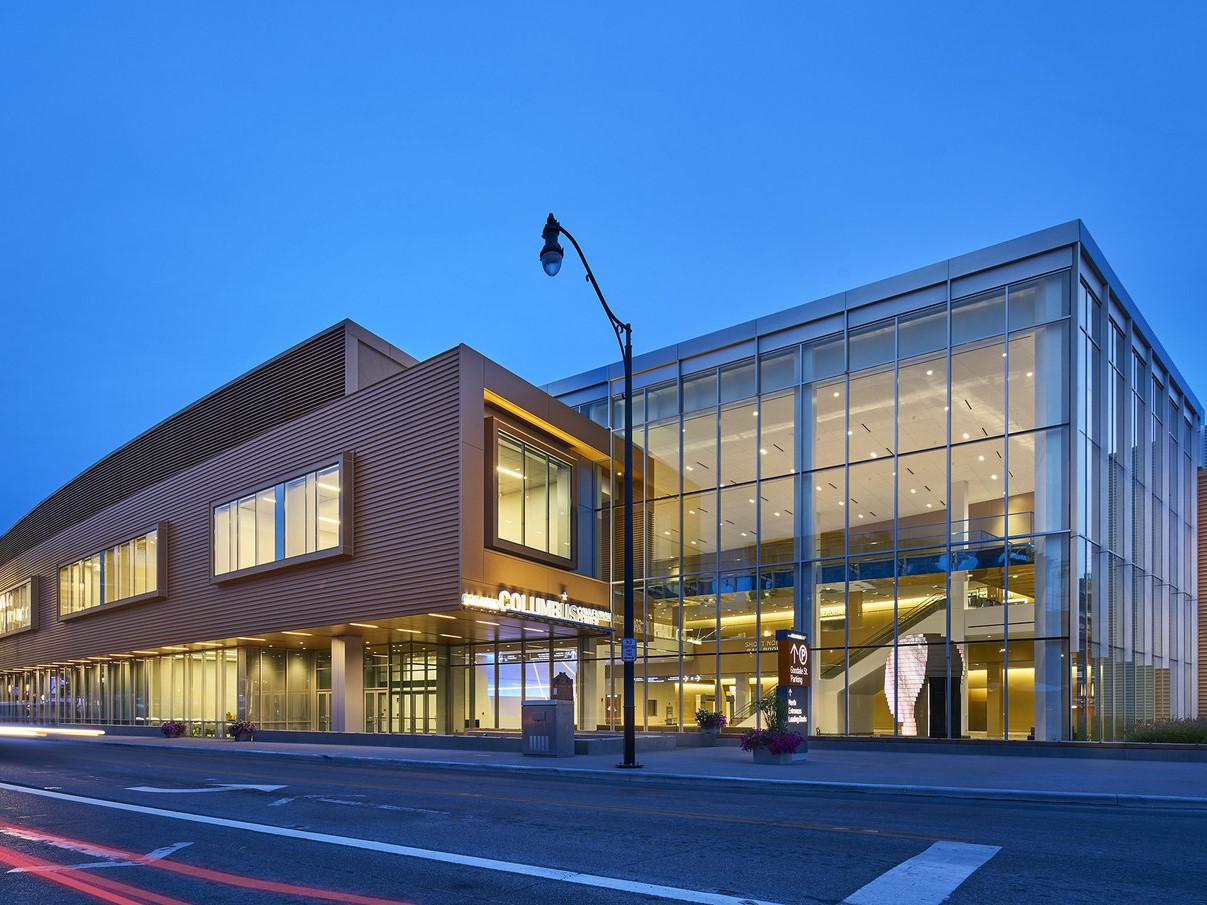 LMN Architects expanded and renovated the Greater Columbus Convention Center in Ohio. The $140 million, multi-building project added 137,000 square feet of new space and refurbished 800,000 square feet of the existing structure. Schooley Caldwell Associates served as associate architect for the project, with Corna Kokosing Construction Co. and Elford Inc. as construction manager.
Located at 400 N. High St. in the Short North neighborhood, the 1993-built convention center has undergone an extensive transformation. "Areas of glass reveal the activity happening inside the building to the outside world, most notably where the transparent pavilion meets the exterior plaza," said LMN Architects Design Partner Wendy Pautz, in a prepared statement.
A 15-acre extension
The transparency continues throughout the building with a new entry to the main exhibit hall and windows in the meeting rooms. Upgraded systems throughout the building include wall coverings, ceilings, carpeting, social seating, digital technology, sound systems and lighting. Interior spaces have been reimagined in response to today's convention market with enhanced flexibility to accommodate a wide range of events. LMN previously renovated the existing Battelle Grand Ballroom back in 2010.
The project team also included Franklin County Convention Facilities Authority (owner), Magnusson Klemencic Associates, EMH&T and Korda/Nemeth Engineering, Heapy Engineering, MKSK, Horton Lees Brogden Lighting Design and Tec Studio Inc., Stantec, Dynamix Engineering Ltd., Pentagram and Rider Levett Bucknall.
LMN Architects is also involved in the 1.4-million-square-foot Hyatt Regency hotel project in Seattle.
Image courtesy of LMN Architects