By Ioana Neamt, Associate Editor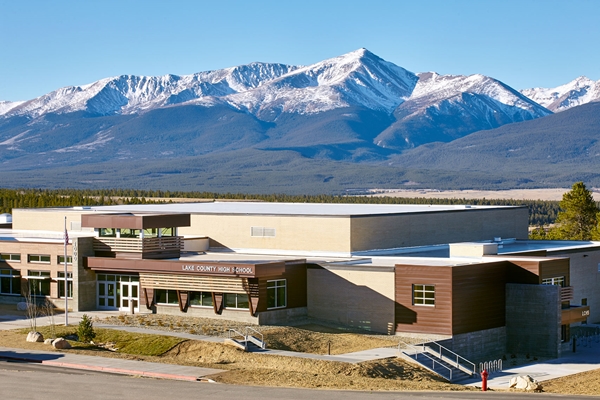 A high school renovation project in Leadville, Colo. has been awarded the 2015 regional Excellence in Construction award for an institutional building between $10 and $15 million, by The Associated Builders and Contractors association.
The Lake County High School renovation project was undertaken by Adolfson & Peterson Construction and designed by H+L Architecture, in collaboration with the property owner—Lake R-1 School District. The school is the first LEED certified project in the city of Leadville, and was awarded LEED Gold certification by the U.S. Green Building Council back in June 2015.
"Adolfson & Peterson Construction is a community builder," Tom Horsting, senior vice president of the Minneapolis-based company, said in a statement. "We were able to bring more than $1.28 million back into the local Leadville community."
Construction and design teams worked on an occupied campus so that the high school could remain open throughout the 15-month construction project. The project included the development of three separate additions that nearly doubled the size of the school: a 50,000-square-foot new classroom addition complete with state-of-the-art science labs; and two smaller additions to an administrative area and stairway. The Lake County High School now encompasses a total of 114,000 square feet of space, and is outfitted with the latest technology, security camera systems, 65-inch LCD screens in each classroom, and brand-new furniture.
Photo courtesy of Adolfson & Peterson Construction