By Veronica Grecu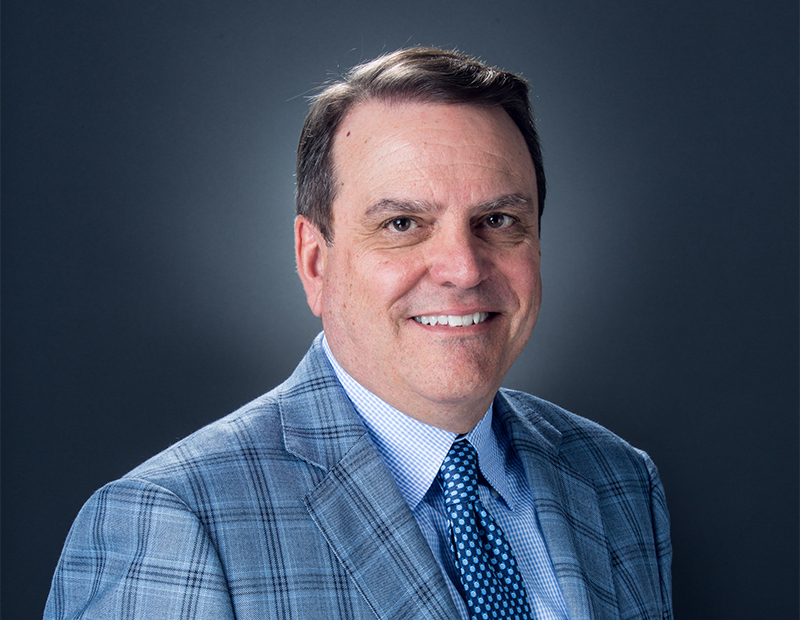 Lewis Friedland is managing director at Los Angeles-based Colony Capital Inc. and head of Colony Industrial, the firm's light industrial platform. Formed after Colony's 2014 acquisition of Friedland's firm, Cobalt Capital Partners, Colony Industrial invests in warehouse properties located in infill urban and suburban centers that have become a strategic component in the national supply chain model. Friedland is responsible for all operations of the firm's industrial branch, including investments, portfolio management and capital markets.
Prior to forming Cobalt in 2002, he was COO & CIO of American Industrial Properties, a public REIT focused on the flex property sector. Earlier in his career, he founded Crimson Partners, an opportunistic real estate investment firm, and was a partner at Trammell Crow Co. Friedland has a Bachelor of Science from The Wharton School, University of Pennsylvania, and a Master of Business Administration degree from Harvard University.
Commercial Property Executive recently talked to Friedland about the current state of the U.S. light industrial real estate market, the regions that are seeing increased demand and how changes in e-commerce will be reflected in the industrial investment sector.
What's your view of the current state of the U.S. industrial real estate market and where does the light industrial segment stand?
Friedland: The U.S. logistics market is currently experiencing an extended period of strong demand and limited growth of new supply, resulting in record levels of occupancy and very strong rental rate growth. Since the global financial crisis, expanding tenant demand from residential and commercial construction, manufacturing, health care, food and retail, and most powerfully, the e-commerce revolution, is driving strong demand for both bulk and infill light industrial properties.
Light industrial properties are 250,000 square feet in size or smaller, primarily multi-tenanted and typically with low levels of office build-out. Their most valuable characteristics are infill locations, positioned close to the centers of major metropolitan areas, with good transportation options. Infill properties are an essential component in the last-mile delivery operations of major companies in their race to stay competitive with quick delivery. The light industrial segment is the largest segment of the U.S. logistics market, accounting for half of the 9.2 billion-square-foot total U.S. industrial market.
What are some of the specific features and qualities of the industrial assets that Colony Industrial has acquired so far?
Friedland: Location is crucial to success, so we focus on acquiring properties in infill locations where it's impossible or very expensive to add new supply. One of the things I love about the warehouse business, compared with office or multifamily, is that in many cases it would be hard to tell if the building was built in 1987 or 2017. We modernize our properties for energy efficiency and safety, but they still generally have the same basic specifications, such as 24-foot clear height and dock level loading, that haven't changed in thirty years.
In which regions are you seeing increased institutional investment?
Friedland: Demand for bulk properties tends to be focused in the larger national distribution markets such as Los Angeles, Dallas, Chicago, Atlanta and New Jersey. Light industrial properties, however, are needed in every large population center. Most of our tenants are major international or national companies that have a few large bulk buildings, but may have 50, 100 or 300 light industrial sized spaces in the range of 25,000 to 75,000 square feet to stock with product from their bulk properties in order to make it available locally for fast delivery. That creates an attractive market for us. The vast majority of all industrial leasing activity is in the light industrial sector, with about 96 percent of all warehouse leases signed since 2001 at 75,000 square feet in size or smaller.
How do you think e-commerce will further impact the light industrial warehouses?
Friedland: The internet is accelerating our lives. Amazon's original 1 or 2-day delivery model has become a 1 or 2-hour model. To reduce delivery time, many retailers are reconfiguring their logistics networks to lease smaller, infill spaces ever-closer to their customers. The same dynamic is happening in the wholesale distribution space as these business to business warehouse users are pressured to make faster deliveries. The wholesale quick delivery business may be twice the size of the retail e-commerce sector by some estimates and we see that as a tremendous opportunity for infill light industrial space.
I believe that we're in the early stages of e-commerce adoption and growth. It's estimated that online sales account for roughly 10 percent of all retail sales in the U.S., and in China, that percentage is estimated to be 20 percent to 30 percent. It appears there is a lot of runway left for growth in e-commerce. If that happens, we should see a continued transition of product distribution from bricks and mortar retail space to logistics buildings which will continue to drive industrial demand.
Could you name a few factors that have been contributing to Colony Industrial's growing portfolio of industrial properties?
Friedland: I started a business in 2002, Cobalt Capital, to focus solely on light industrial properties. Over time, we built a portfolio of 30 million square feet in 16 markets and then sold that portfolio to Colony Capital in December 2014. My team and I also joined Colony to continue to expand the platform.
Early in my career, a large bulk warehouse was 300,000 square feet. Today, developers are constructing spec buildings of 800,000, 1 million, 1.3 million square feet, with clear heights of 36, 40 or more feet. There is definitely demand for these large buildings, but the vast majority of leasing activity is in smaller spaces. There is also much more construction coming online in the bulk sector than in light industrial. Annual construction deliveries of bulk industrial space equals 5.4 percent of existing bulk inventory compared to only about 1.3 percent in the light industrial space.
It's very difficult to find vacant, infill land sites close to the center of a large city at a price that will justify warehouse construction. In addition, the costs to build these smaller, multi-tenanted buildings are high and continuing to grow rapidly. We prefer to acquire well-located, highly functional buildings below replacement cost.
Colony Industrial has recently acquired two industrial portfolios in Baltimore. What were the main premises of these transactions?
Friedland: We have properties in 20 major U.S. markets, generally with local population over 2 million. We recently made two acquisitions in the Baltimore-Washington, D.C., market and have grown our portfolio there to about 3.1 million square feet over the last three years. We now own 24 light industrial logistics buildings in this attractive region.
We like to build up a critical mass of assets in each of our markets—2 million to 5 million square feet or more, depending on the market size. Having a lot of buildings and spaces in a market enables us to accommodate our tenants as their space needs change. Many of them are growing so we need enough inventory to help them expand. Having a large local presence also allows us to develop deep relationships with the local leasing brokers who are, effectively, our marketing team.
What can you tell us about existing opportunity for growing the business further?
Friedland: While our business has grown from 30 million to over 47 million square feet during the last three years, even at our size, we only own approximately 1 percent of this market. Ownership of the 4.7 billion-square-foot light industrial segment is highly fragmented. We believe there is a tremendous opportunity to continue consolidating this product.
Many of our customers lease space from us in multiple markets and we want to continue to expand those relationships throughout the country. Light industrial properties tend to have more tenants than bulk buildings and, as a result, are more operational in nature. We like that aspect of the business as it gives us opportunities to add value to our properties.
Image courtesy of Colony Capital